My Registrations
Snap. Upload. Click. Registration is that easy.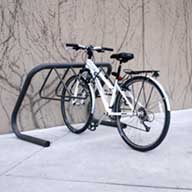 Help the Spokane Police Department return your bike if it goes missing. Register it free online today.
Wondering How to Sign Out?
When signed in, you can sign out from any page by using the "sign out" link provided at the top right of your account menu. You can access your account menu from any page using the "My Spokane" link at the top right.
You can also safely end your session at any time by simply closing your internet browser.
Need to report a stolen bike?
Call Crime Check at 509.456.2233 to report a stolen bike or submit a report online.