Soccer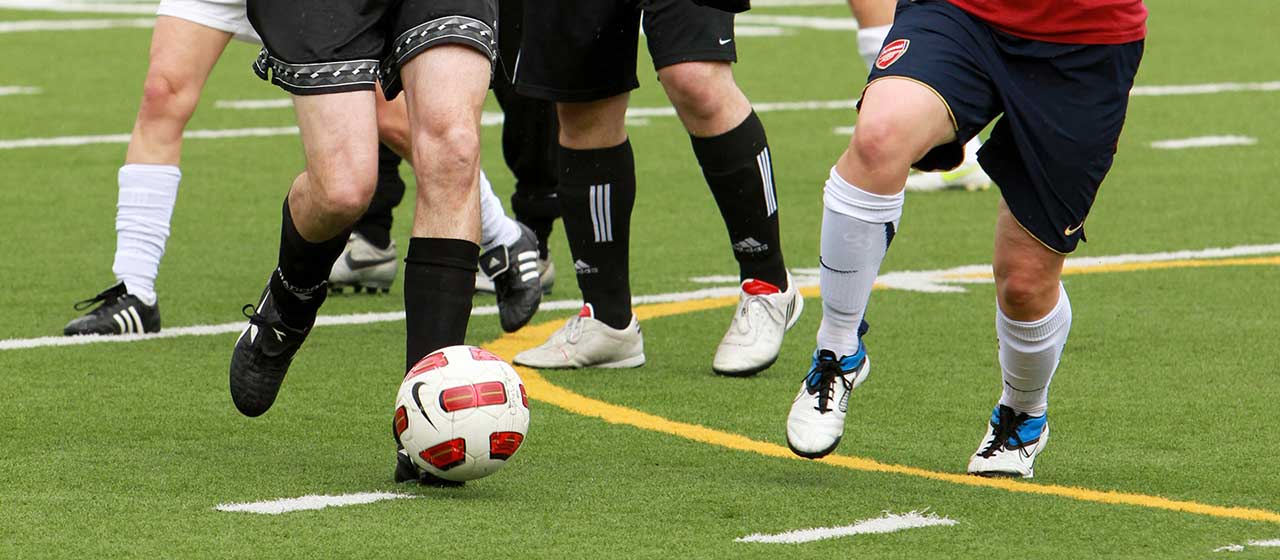 Soccer League Coed Adult
This coed soccer league provides adults 18 years of age and older, with an opportunity to compete in recreational environment. Games are played on Saturdays at 4:30PM or 7PM (Spring and Fall) at the Dwight Merkel Sports Complex. The league runs for 8 weeks. Teams may play up to 8 games per season, but no less than 7 games (in case of a division with an odd number of teams). Early Bird Registration (8/18) $675, Final Registration Deadline (8/25) $725.
Registration Checklist
Complete the forms in the registration packet, fill them out and submit classification form with the registration fee by deadline.
Fee may be paid online, by mail, over the phone, or walk in to City Hall.
Enroll team at teamsideline.com/spokane.
Submit complete USSSA Soccer Registration Template (www.usssasoccer.com/forms) for team affiliation.
Submit team roster/waiver of liability signed by all players, no later than prior to first game. NO WAIVER- NO PLAY!
Team captain must sign and submit Player Code of Conduct - and is expected to inform players about league conduct expectations.
League Dates: 9/9- 10/28
Game Times: 4:30 - 6:30PM*
Registration Deadline (Early Bird): 8/18 - $625
Registration Deadline (Final): 8/25 - $725
Teamsideline Enrollement (Team Captain Only): 8/27
Schedules Available Online: 8/29
Rosters must be updated as needed throughout the season and must reflect the lineup on the field. Team rosters must have at least 5 women. No more than six (6) men will be allowed on the field at one time. If five (5) women are not present, the team will play short. A team can play with more than five (5) women on the field if they are short men players. If there is a woman in goal, a team may have six (6) men on the field. Looking for Free Agent Players? Place an ad on our Facebook Page or ask us for a free agent list: aeva@spokanecity.org
Available divisions are: Competitive (A Division), Recreational (B Division), Masters (Women's + 30's and Men's + 40's)
Registration fees are not refundable once the league schedule is posted online.
If referee is not present to officiate the game, the league supervisor must be informed immediately. Game must be played as scheduled, and a CREDIT will be issued to team representative's account at the end of the season.
Affiliation with USSSA Soccer is mandatory. Every team must provide full and complete information on every player in the team roster due on 8/31.
For additional information, please email aeva@spokanecity.org