Welcome!
We're excited you plan to join Spokane's amazing family of restaurants! This website is your guide to opening your own restaurant in the city. Every business is unique and will have different timeframes, costs, and specific requirements, but we will help you navigate through all the regulations and requirements as you prepare to open up shop in the Lilac City!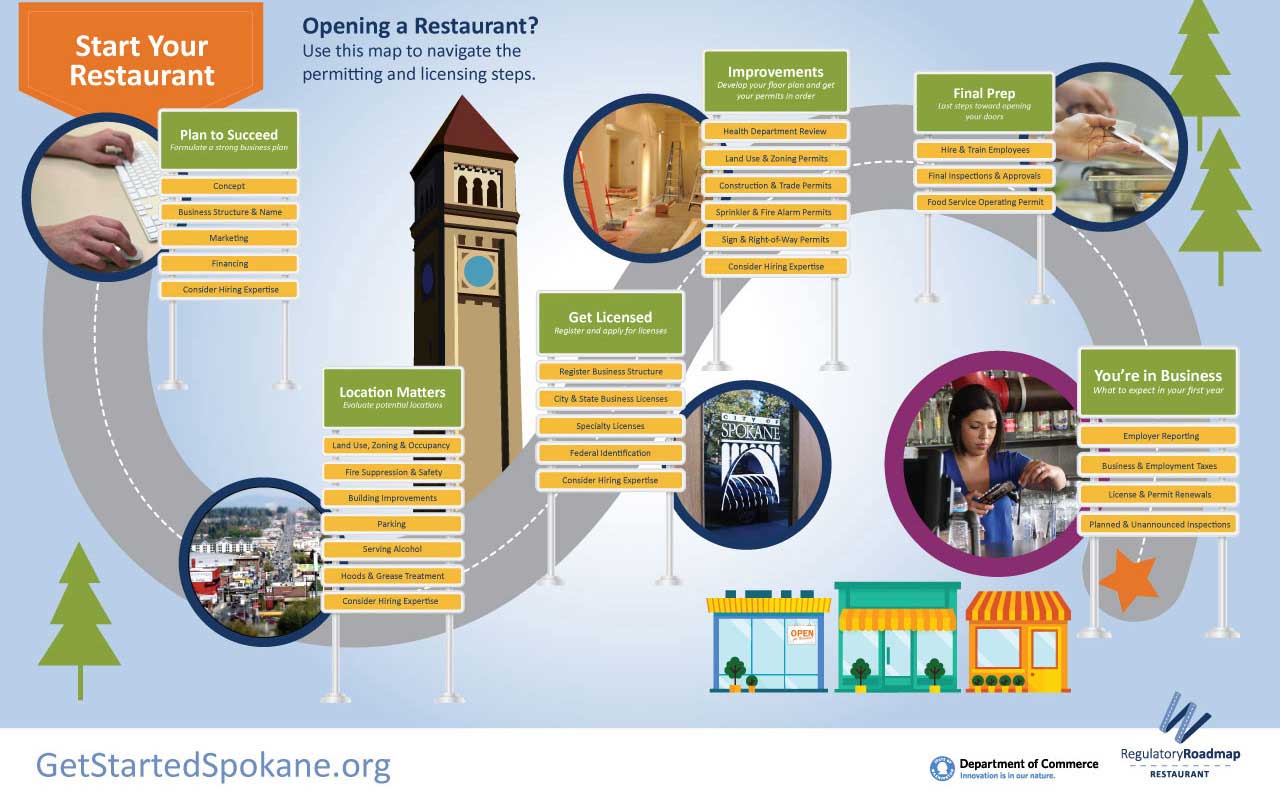 Time & Cost
Because each restaurant is unique, we can't predict exactly how long it will take or how much it will cost to open your restaurant. The "time and cost" estimates throughout this guide will help you plan, but always consult with the appropriate department or agency for current information.
About Us
The City of Spokane is working in partnership with Spokane County Health District, state of Washington and the restaurant community to improve entrepreneurs' experience starting and operating restaurants. This site is here to help guide you through the city, county, state and federal requirements you will face when opening your restaurant.
Did this site help you get your restaurant up and running? Was it easy to use? We're always open to suggestions so we can make this service as helpful and intuitive as possible. Please share your experience using the site by contacting the Development Services Center at 509.625.6300.
The information in this guide is accurate as of July 2015. Always consult with the appropriate department or agency for current requirements.
---