Skate with the Chiefs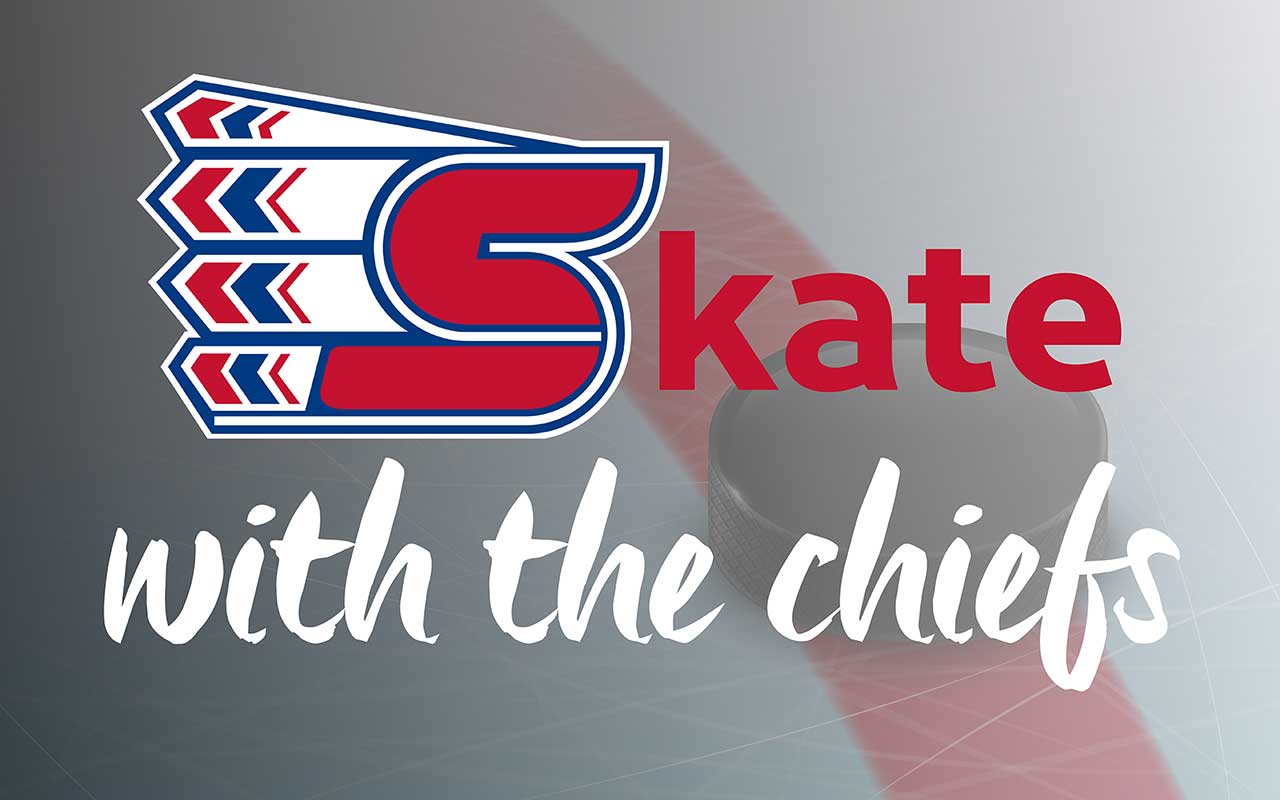 Event Details
Join us for a community skate with the Spokane Chiefs Hockey Team!
Venue
The Ice Ribbon
Price
Free Ice Skate and Helmet Rentals
Ice Skating Admission: $6.95 for Adults
$4.95 for Children (ages 3-12)
$1 discount off of admission when you wear your Chiefs gear!
Times/Dates
Thursday, January 10
6 p.m. to 8 p.m.
Description
We're excited to announce and host a community skate night with the Spokane Chiefs Hockey Team at Riverfront's Ice Ribbon. Community members will have the opportunity to skate alongside Chiefs players, get autographs and take pictures.
Food Specials at the Sky Ribbon Cafe
$1 12oz Soda
$1 Popcorn
$2 Hot Dog