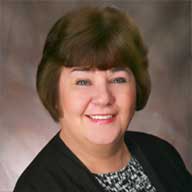 Closing the gender and racial pay gap
Karen Stratton, City Council, District 3
---
Thursday, March 24, 2016 at 5:11 p.m.
Updated 03-30-2016
For the past year, City Council has been looking at challenges and opportunities to address gaps between gender and race here at the City of Spokane. Thursday, we shared the results of a year's worth of work.
While this report is not meant to be a complete blueprint to achieving equity, it is meant to inspire and prompt positive changes for employers and employees in the City. Working with the administration, this report is testament to the Gender and Racial Pay Equity Task Force's collaborative and comprehensive approach to addressing the needs of our employees as well as our commitment to finding solutions. This work is part of moving the City forward and helping create a 21st century workforce that our community deserves!
Stand with us as we step forward together and make the City of Spokane that much closer to its bright future!
Tags
---
---