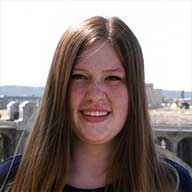 City of Spokane Announces 24/7 Shelter System
Jessica Fisher, Business and Developer Services
---
Tuesday, November 1, 2016 at 3:54 p.m.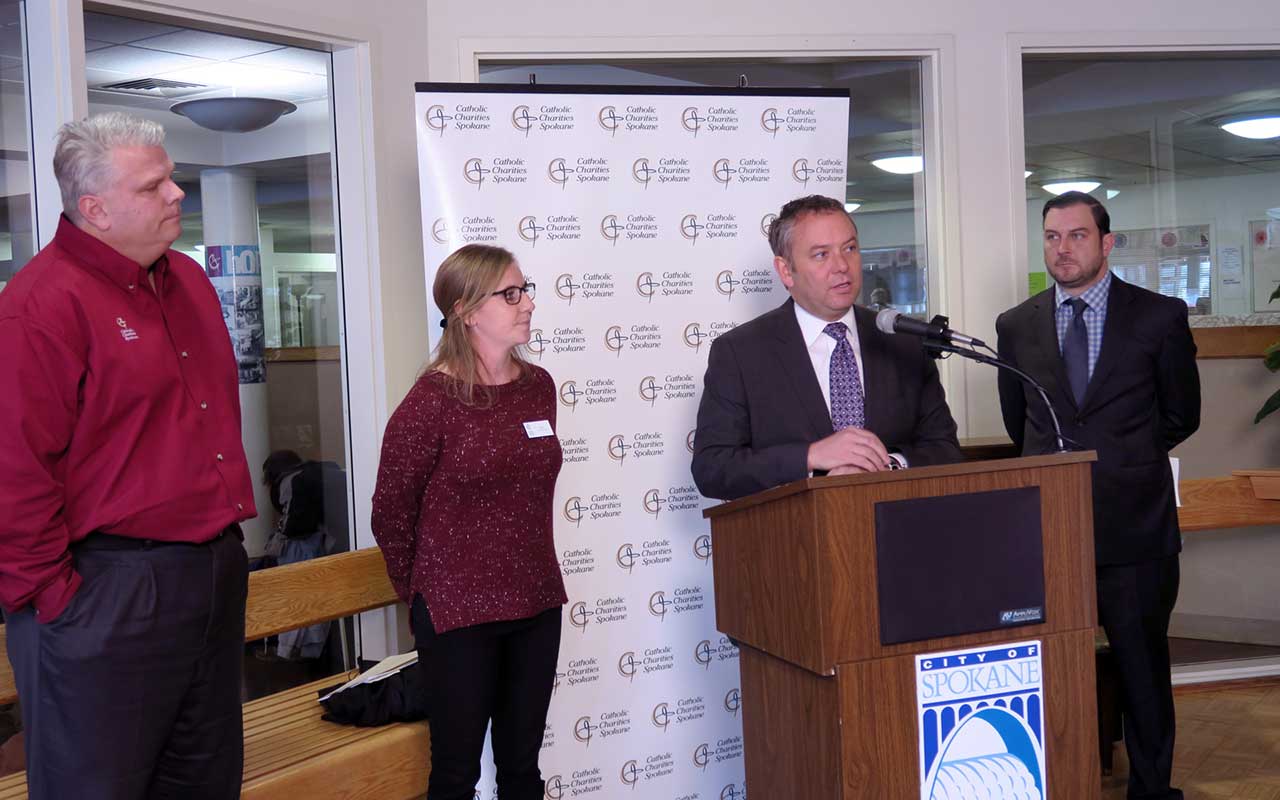 Temperatures are dropping and the City of Spokane is working in partnership with service providers to supply shelter services 24 hours per day, seven days per week. Today the City of Spokane announced the start of this system. The services provided by the 24/7 shelter system are available starting November 1.
The Salvation Army, Catholic Charities, Volunteers of America, Family Promise and other providers have helped us design a this system of emergency shelters. The system includes day and overnight shelters for youth, families, and individuals experiencing homelessness.
Day Shelter & Services
7:30 a.m. – 7:30 p.m.
Overnight Shelter & Services
7:30 p.m. – 7:30 a.m.
House of Charity
Catholic Charities
House of Charity
Catholic Charities
Women's Hearth
Transitions
Hope House
Volunteers of America
Crosswalk
Volunteers of America
Crosswalk
Volunteers of America
Day Family Safe Center
Family Promise
Homeless Family Safe Center
The Salvation Army
The 24/7 shelter system ensures that individuals and families will be able to stay in a safe shelter with their pets and possessions. By accessing the 24/7 shelter system individuals and families will be connected with coordinated assessment providers. These providers help people gain access to sustainable housing and supportive services like employment assistance and healthcare.
For the past five years family homelessness in the City of Spokane has decreased each year. Spokane saw a 15% decrease in family homelessness from 2015. We are making progress but we have a long way to go before we achieve our goal of ending homelessness.
View more information on the 24/7 shelter system (PDF 1.0 MB).
Tags
More From Jessica Fisher...
---
---
Latest Tweets
@spokanefire - Today at 11:36 p.m. - Incident: 2017036636 - Structure Fire - Single Engine Location: W Siena Peak Dr and S Parkridge Blvd
@spokanecity - Today at 8:01 p.m. - We're updating our pay-by-phone system 4 utility bills! The system will soon accept a wider variety of credit cards… https://t.co/85jK0BQ97z
@spokaneparks - Today at 4:41 p.m. - Did you know we have open swim times just for parents with children ages 0-7? Check out our Parent Tot program:… https://t.co/vJLZyqe11J
@spokanepd - Today at 2:29 p.m. - Should we feel bad, getting this from a suspect? "Please stop texting me I told you we're done this relationships over I'm not going to call
@sporiverfrontpk - Today at 10:49 a.m. - #Hoopfest2017 Team Check-In starts at 2PM in the Pavilion! Find your way around redevelopment zones with this map:… https://t.co/NopSYHwo1F
@spokane_council - June 20 at 9:50 a.m. - On Monday, (June 26th) the City Council will receive a briefing on the @SpokanePD Staffing Study! Join us! 10:30am in the Briefing Center.
@spd_ombudsman - May 17 at 1:09 p.m. - OPO, SPD + OPOC staff enjoyed breakfast together at Rise for Justice. Thanks to Nicholas Brown, Kris Crocker + Cent… https://t.co/uTTvmIsbOG
@spourbanforest - Nov. 1 at 1:39 p.m. - New podcast, Remarkable Objects, launched by @rethinktrees, Listen in to people and ideas advancing out thinking about nature in cities.