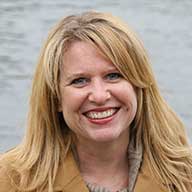 Input sought on Ben Burr Trail improvements
Julie Happy, Division Communication Manager of Business and Developer Services
---
Friday, October 25, 2013 at 10 a.m.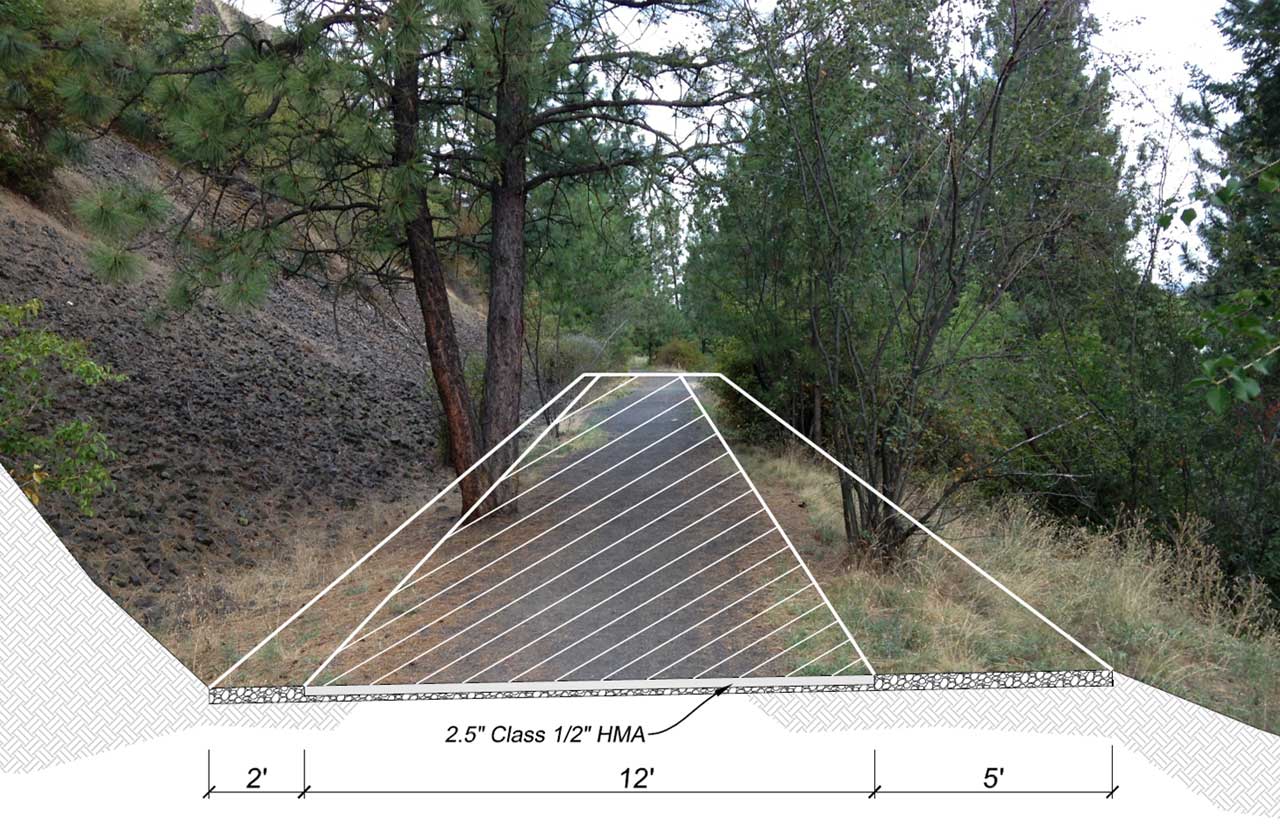 The Ben Burr Trail is an early 1900's former Spokane and Inland Empire Interurban rail line that currently connects Liberty Park to Underhill Park.
A discussion has been underway with the neighborhood residents and council for more than 20 years to improve this trail. More recently, discussions have moved to talking about design ideas about that would make the Ben Burr Trail experience inclusive of all trail users. The City has secured federal funding for the project, which comes with some stipulations such as width requirements and paved trail.
Bikers, walkers, runners, dog walkers and those who need ADA-compliant trails all have interest in this project. Currently, the Ben Burr Trail is slated for construction in the Comprehensive Plan (PDF 32.7MB, Page 41) as one of three major transportation pathways or trails that are shared by pedestrian and bicyclists. This year, Capital Programs (PDF 6.4MB, Page 84) secured funding for the completion of Fish Lake Trail and the Centennial Trail.
Most everyone agrees pedestrian safety is a concern, but what form Ben Burr Trail improvements take is up for discussion. Considerations that must be considered as part of the discussion include:
Improvements the trail such as expanded width, paving, and safety components
Connection to the Centennial Trail and neighborhood streets
Improved connections to Grant Park and Underhill Park
Construction during the 2014 season
A trail width of approximately 12 feet to comply with federal grant requirements
Sidewalks in designated areas for connectivity
City engineers are accepting feedback on the design option at jhappy@spokanecity.org. You can also follow project updates through this blog.
Attachments:
Tags
More From Julie Happy...
---
---
Latest Tweets
@spokanecity - Today at 10:36 a.m. - Parking meters don't have to be plugged on Memorial Day, and garbage pickup will be a day late all week after the holiday.
@spokanepd - Today at 10 a.m. - .@OfcTeresaFuller @SCRAPSSpokane Dixie has been found! Thanks to everyone who helped keep an eye out for her!
@spokane_council - Today at 9:10 a.m. - Did You Know: The United States of America is the only country in the industrialized world that does not guarantee workers paid sick leave.
@spokanefire - Yesterday at 11:10 p.m. - Incident: 2015027394 - Structure Fire - Single Engine Location: W 3rd Ave and S Browne St
@spokanerec - Yesterday at 8:31 p.m. - Hmm I think that's a county park. If the county is the same as city, noise ordinances kick in at 10pm :/ @grandpacoordes
@spourbanforest - May 18 at 4:36 p.m. - Cliff Cannon Neighborhood and Spokane Edible Tree Project among the many local organizations making a difference... http://t.co/NE0693lq9E
@spd_ombudsman - May 11 at 3:28 p.m. - Below is the link for the May 5th, 2015 Ombudsman Commission meeting if you missed it. https://t.co/VFdrNu8A1O