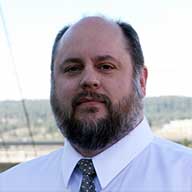 Open Studios and Public Workshop - West Hills Neighborhood Planning
Kevin Freibott, Assistant Planner
---
Wednesday, March 2, 2016 at 1:57 p.m.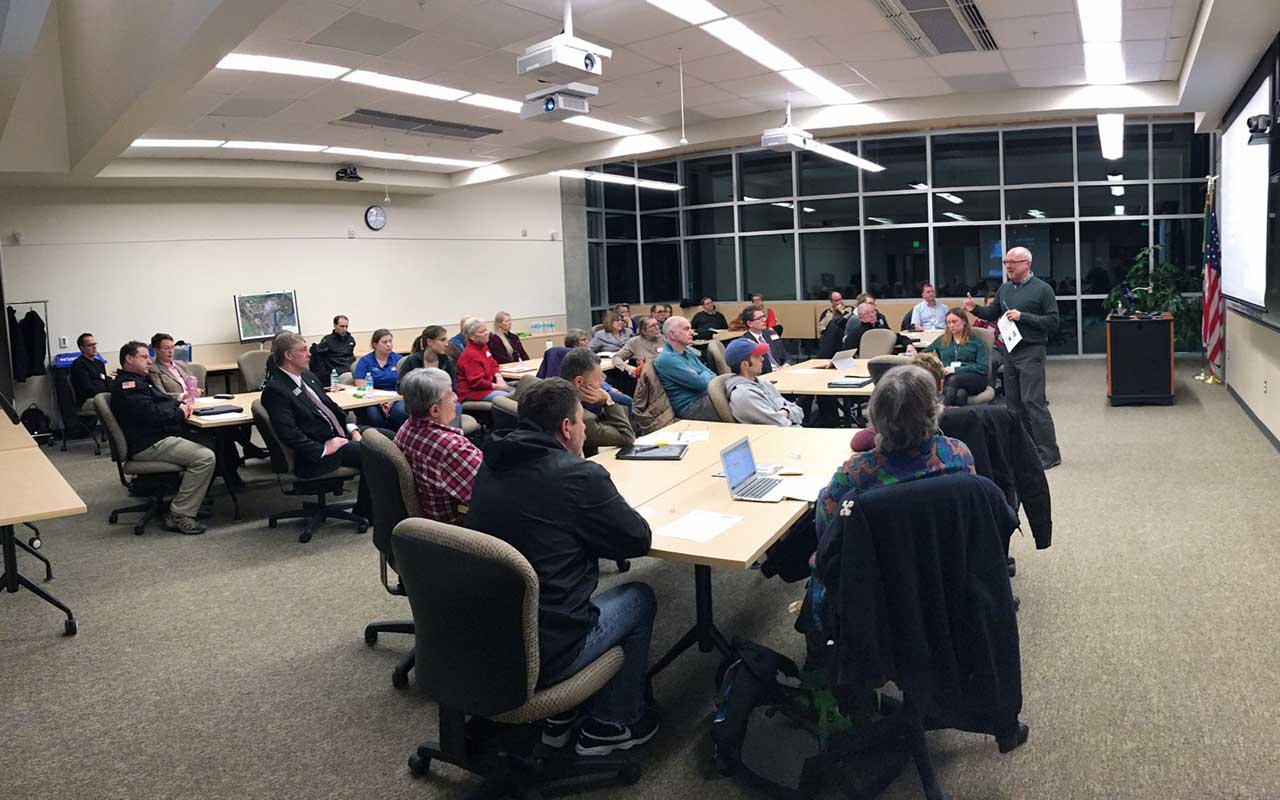 Following a terrific turnout at the Kickoff meeting in January, Spokane Transit and the City have continued to work hard with the Neighborhood and Studio Cascade on the Fort George Wright Drive Station & Corridor Plan. This plan is a cooperative effort between the West Hills neighborhood, the City, and Spokane Transit and will help shape the future of the Fort George Wright Drive area. The next step for this important process is a series of public engagement studios and a workshop designed to further shape, refine, and review the conceptual alternatives for the future of the corridor.
We will be holding a multi-day open studio for the public to drop in anytime to discuss the project and the conceptual alternatives next week, Tuesday, March 8 through Thursday, March 10. Additionally, on Wednesday night the team will be holding a public workshop where we will present the alternatives in greater detail and will begin to select the preferred alternative. Some of the topics to be addressed include biking and walking connections, a possible new bus station at Spokane Falls Community College, street improvements, and how best to create a "district feel." Please come any time during the studios and attend the workshop to lend your voice to this important project.
The studios and workshop will be held at the Unitarian Universalist Church of Spokane at 4340 W Fort George Wright Drive. Times are as follows:
Day One (Tuesday): Open Studio from Noon to 5:00 PM
Day Two (Wednesday): Open Studio from 9:00 AM to 5:00 PM and Public Workshop from 6:00 PM to 8:00 PM
Day Three (Thursday): Open Studio from 9:00 AM to Noon
More information about the program is available on the project website, or by contacting Kevin Freibott at the City or Kathleen Weinand at Spokane Transit. We look forward to seeing you there!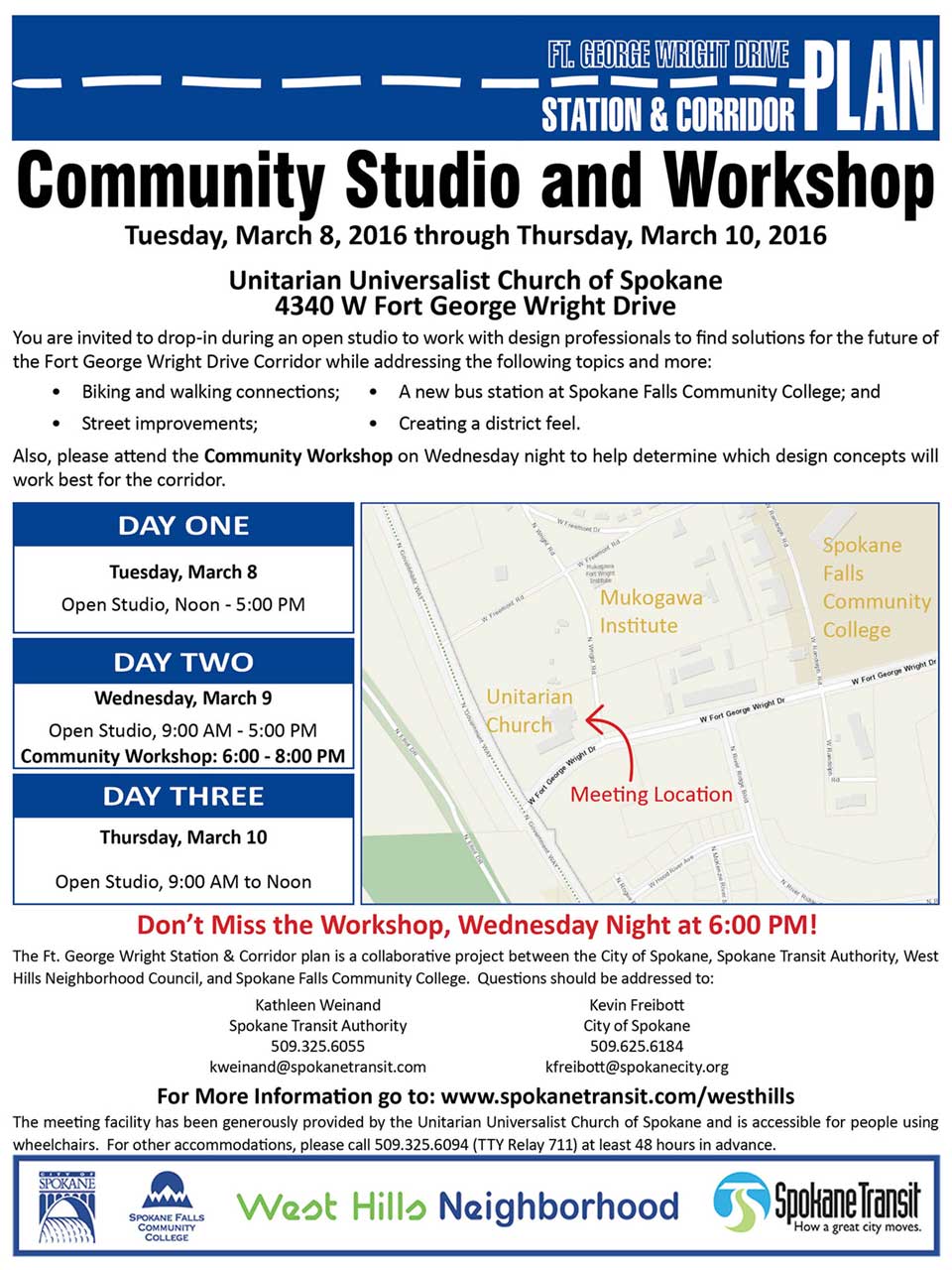 Tags
More From Kevin Freibott...
---
---