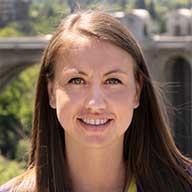 CFTC transforms the East Sprague Corridor
Alicia Ayars, Community Programs Coordinator
---
Thursday, May 5, 2016 at 3:57 p.m.
Cleaning from the Corridor Time Lapse
(Updated May 06, 2016)
Thank you to everyone who helped make this year's Cleaning from the Corridor (CFTC) a success!
After months of planning and coordination, over 500 volunteers descended on East Sprague corridor from Perry Street to Lee Street and the residential area south of Sprague to the I-90 corridor. Volunteers directly contributed to making lasting changes in the neighborhood and business district. With the dedication of the community and partnerships with local companies and non-profits, the event was a success, despite the rain.
On Saturday, April 23rd, volunteers descended on East Sprague to complete cleanup projects, landscaping, painting projects, and mural projects. With the help and partnership of Rebuilding Together and SNAP, seven homes in the area were recipients of home rehabilitation projects that included everything from exterior landscaping, to interior repairs like plumbing and electrical, to roofing repairs.
This year, Cleaning from the Corridor switched its focus out of downtown Spokane, into a small business district and neighborhood. In doing so, Cleaning from the Corridor implemented projects that will leave a lasting impression on the entire community.
With many changes afoot for the East Sprague Targeted Investment Pilot (TIP) area in the upcoming 2017 construction season, the Office of Neighborhood Services wanted to highlight this area and give it some new shine. In all, four murals were created, one community garden was completed, 38 tons of trash were removed, seven houses were rehabilitated, two storefronts were improved, three commercial buildings were painted, two Window Dressings Art displays were installed, six blocks of temporary infrastructure were displayed, new mural wraps were installed from Helena to Altamont, and 40 trees were given away for free to residents.
CFTC brought together more than 35 partnership agencies and community groups, both from inside and outside the project boundary. With the help of many generous community donors and volunteers, projects were completed in one day.
Here's a brief look at some of the incredible contributions that made CFTC possible:
Edge Construction - $1,005.45
Millers Paint - $1,898
Schanks Painting - $3,532.75
Spokane Arts - $40 (plus labor)
HDG Architecture & Propoganda Creative - $3,386
Right Mind Printing - $274.05
Rebuilding Together - $5,000
SNAP - $4,257.90
Ooh Media - $1,523.64
Design IT Solutions - $6,900
C&C Yard Care - $250 (plus labor)
SPEAR - $500
Spokane Regional Health District - $300
East Central Neighborhood/City of Spokane Solid Waste - $6,517
Baker Construction - $1,900
City of Spokane Spokane Planning Department - $300
Bennidito's Pizza - $883.93
City of Spokane Office of Neighborhood Services - $4,017.64
City of Spokane Wastewater Management - $2,178.30
All together, these groups contributed more than $44,000 dollars to CFTC! Spokane is fortunate to have so many amazing community partners!
The City of Spokane would like to thank all who donated their time and resources to this project: Rebuilding Together, East Spokane Business Association (ESBA), SNAP, East Central Neighborhood Council, Spokane Solid Waste Department, Spokane Wastewater Department, Edge Construction, Window Dressings, Garco Construction, Baker Construction, Propaganda Creative, HDG Architecture, Historic Preservation Advocates, Spokane Historic Preservation Department, C&C Yard Care, Spokane Teachers Credit Union (STCU), Spokane Sidewalk Games, Forest Spokane, Spokane Arts, Ooh Media, Design IT Solutions, Millers Paint, Spokane Planning Department, Right Minds Printing, Hoot Owl, You Express Studio (YES), Eastern Washington University Planning Students, Shanks Painting INC., Bennidito's Pizza, Boyd Walker Sewing, the Toy Shop, A&J Clothing, RK Appliance, Spokane Fire Department Station 7, Tammie Ladd Design, APA Inland Empire Section, No-Li Brewery, Chase Youth Commission, Spokane Engineering Department, Sign Art Studio, and all of the project leaders, volunteers and residents in the community who helped in making this year's Cleaning from the Corridor a huge success!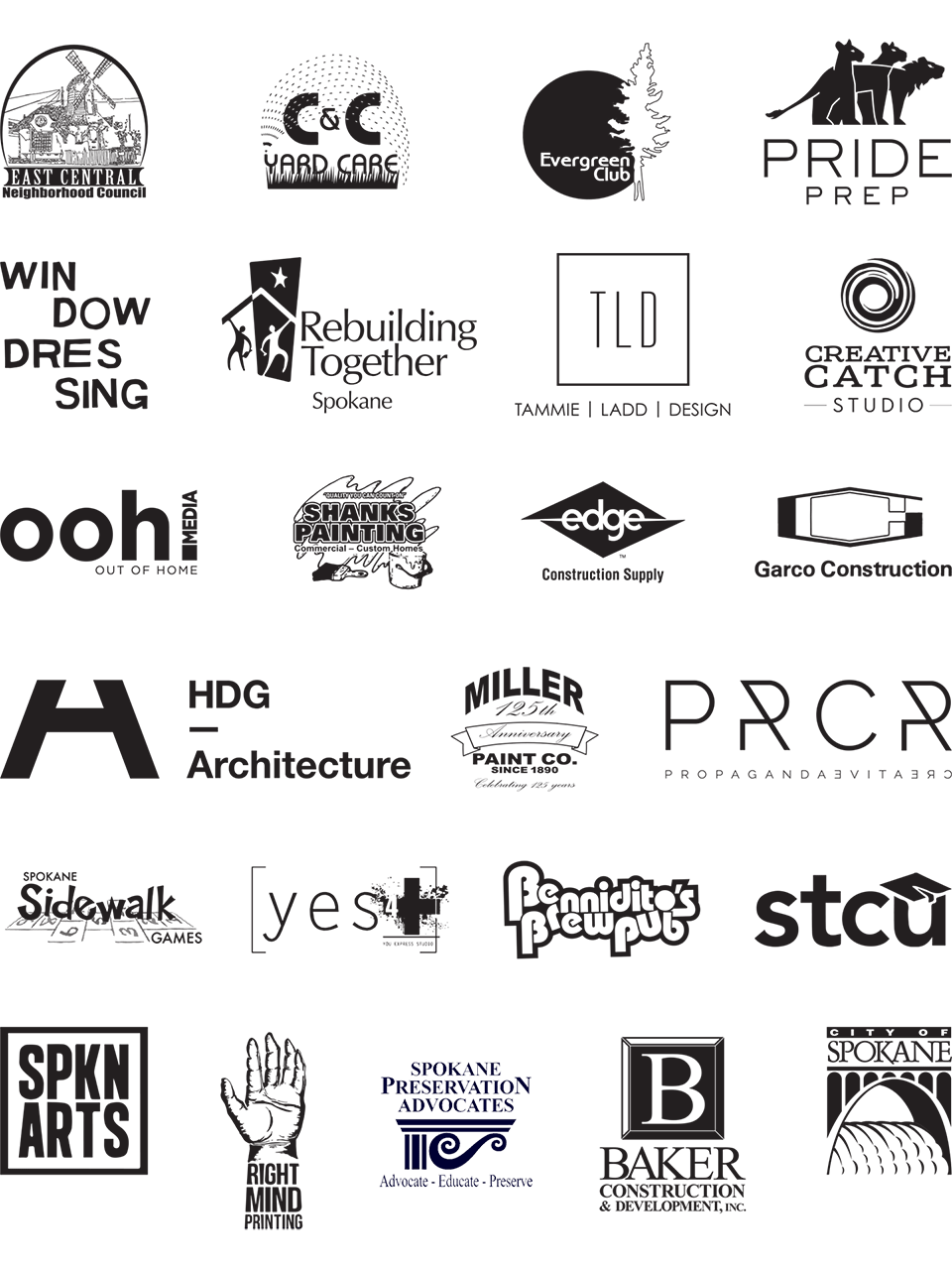 Tags
More From Alicia Ayars...
---
---