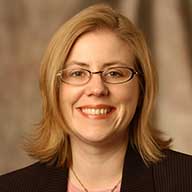 Happy Birthday, Waste to Energy!
Marlene Feist, Public Works Director of Strategic Development
---
Thursday, September 22, 2016 at 4:37 p.m.
Swinging a couple of champagne bottles against a big grappling hook this morning, Mayor David Condon and Council Member Mike Fagan rededicated the City's Waste to Energy Facility for the future.
The ceremony was part of the celebration of the facility's 25th anniversary. The Waste to Energy facility opened in 1991; it was a regional solution for community's solid waste, replacing leaking landfills that were threatening our sole-source drinking water aquifer.
The facility, which cost $110 million to build, can handle up to 800 tons of municipal solid waste a day and can generate26 megawatts of electricity, enough to power 13,000 homes daily. In November 2014, the City took over day-to-day operations of the plant from the long-term contractor who had operated the facility.
Since its start up in 1991, the Waste to Energy facility has processed more than 6.5 million tons of municipal solid waste and generated more than 3.2 million megawatts of power. The process reduces the solid waste 90 percent by volume and 70 percent by weight.
The City is proud of the environmentally friendly disposal method that the Waste to Energy Facility provides. The positive impact on greenhouse gas emissions is significant. Over the last 25 years, using Waste to Energy instead of a landfill has avoided at least 6.25 million metric tons of such gases, according to EPA estimates. Without WTE, the City would have to long-haul its garbage to a landfill at least 200 miles away, adding to our carbon footprint. The plant is also far more efficient at producing electricity than methane-capture systems found at landfills.
The City is as proud of this facility today as when we opened it in 1991. Our ongoing investment in emissions upgrades, maintenance work, and other improving technology keeps the plant running efficiently and effectively. Today provided a great opportunity to recognize the how important this facility has been to our community and to rededicate it for a bright future.
Tags
More From Marlene Feist...
---
---