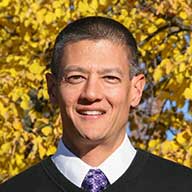 Mayor: 'Optimism for Spokane's future'
Brian Coddington, Communications Director
---
Tuesday, October 11, 2016 at 10:36 a.m.
Recent steady growth in the local economy has Spokane Mayor David Condon optimistic about Spokane's future.
Median household income, permitting activity, construction valuation, median home sale price and sales tax revenue are all up in the city, Condon said Monday night during his annual statement of conditions and affairs. Each is an important measure of economic vitality.
Condon said partnership and collaboration are fundamental to continued success and recommitted to working together as elected leaders, with neighborhoods and the community.
"It is critical that even as Spokane is safer, stronger and smarter that we foster a safer environment for discussion, dialogue and healthy disagreement so that we build a stronger team to deliver smarter outcomes," Condon said.
Tags
More From Brian Coddington...
---
---