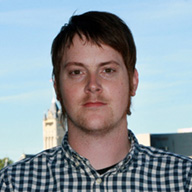 Snow Routes in Riverfront Park
Josh Morrisey, City of Spokane Parks & Recreation, Outreach Coordinator
---
Tuesday, December 6, 2016 at 2:35 p.m.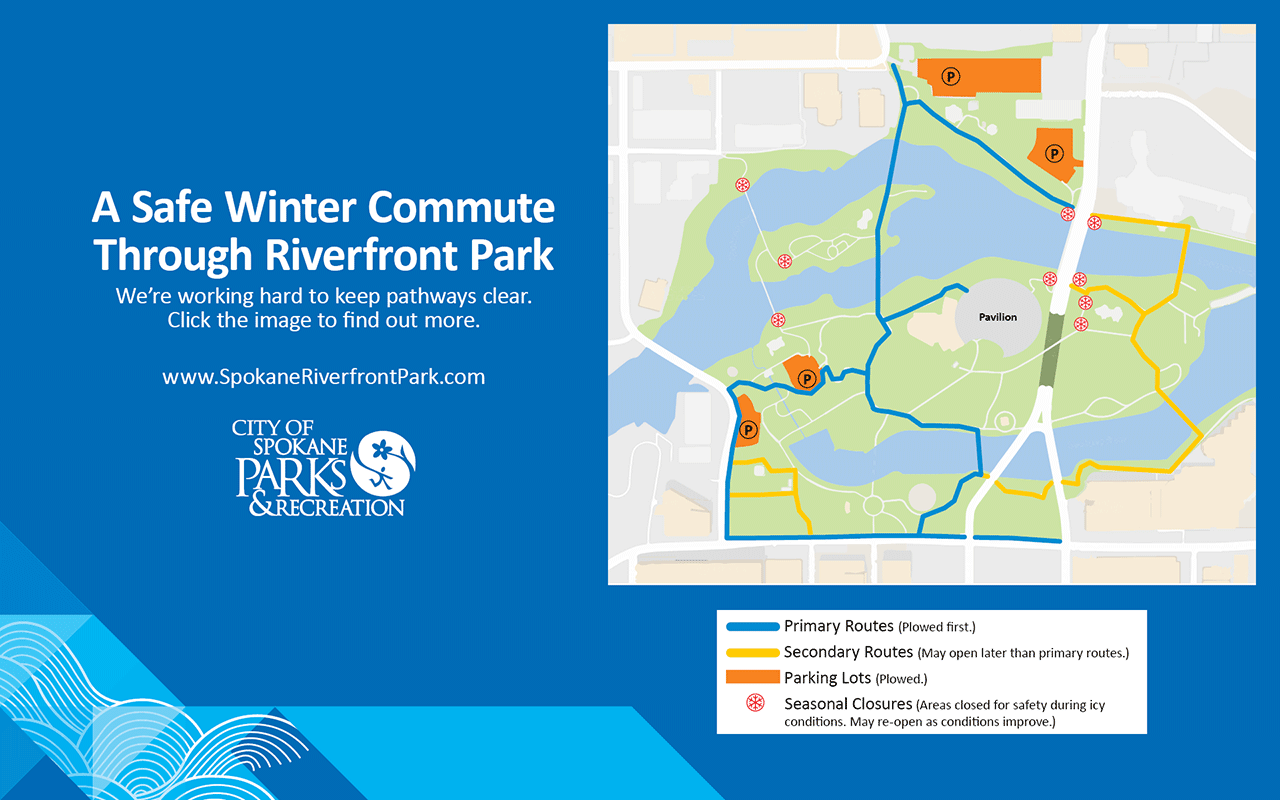 We're working hard to keep pathways clear for pedestrians and bicyclists traveling through Riverfront Park. Please reference the snow routes map to plan your safe commute
Primary routes in blue on the map will be plowed first, along with parking lots
Secondary routes in yellow are completed if time allows after all blue routes are plowed, and may open later than primary routes
There are also some seasonal closures when icy conditions impact safety. This includes the suspension bridges and the Washington Street bridges/entrances. (These areas require hand shoveling and are expected to take too much time to clear prior to rush hour.
Please use caution when walking on pathways, as they may be icy. Wear proper footwear and prepare to walk in up to 2" of snow. And, give yourself a bit of extra time to travel through the park when snow and ice are present.
Here's to a safe and beautiful winter in Riverfront Park!
Tags
More From Josh Morrisey...
---
---
Latest Tweets
@spokanefire - Yesterday at 11:36 p.m. - Incident: 2017036636 - Structure Fire - Single Engine Location: W Siena Peak Dr and S Parkridge Blvd
@spokanecity - Yesterday at 8:01 p.m. - We're updating our pay-by-phone system 4 utility bills! The system will soon accept a wider variety of credit cards… https://t.co/85jK0BQ97z
@spokaneparks - Yesterday at 4:41 p.m. - Did you know we have open swim times just for parents with children ages 0-7? Check out our Parent Tot program:… https://t.co/vJLZyqe11J
@spokanepd - Yesterday at 2:29 p.m. - Should we feel bad, getting this from a suspect? "Please stop texting me I told you we're done this relationships over I'm not going to call
@sporiverfrontpk - Yesterday at 10:49 a.m. - #Hoopfest2017 Team Check-In starts at 2PM in the Pavilion! Find your way around redevelopment zones with this map:… https://t.co/NopSYHwo1F
@spokane_council - June 20 at 9:50 a.m. - On Monday, (June 26th) the City Council will receive a briefing on the @SpokanePD Staffing Study! Join us! 10:30am in the Briefing Center.
@spd_ombudsman - May 17 at 1:09 p.m. - OPO, SPD + OPOC staff enjoyed breakfast together at Rise for Justice. Thanks to Nicholas Brown, Kris Crocker + Cent… https://t.co/uTTvmIsbOG
@spourbanforest - Nov. 1 at 1:39 p.m. - New podcast, Remarkable Objects, launched by @rethinktrees, Listen in to people and ideas advancing out thinking about nature in cities.