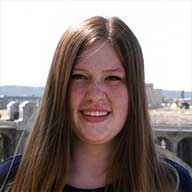 City Considers Expansion of Parklet Program
Jessica Fisher, Public Information Assistant
---
Tuesday, May 23, 2017 at 4:29 p.m.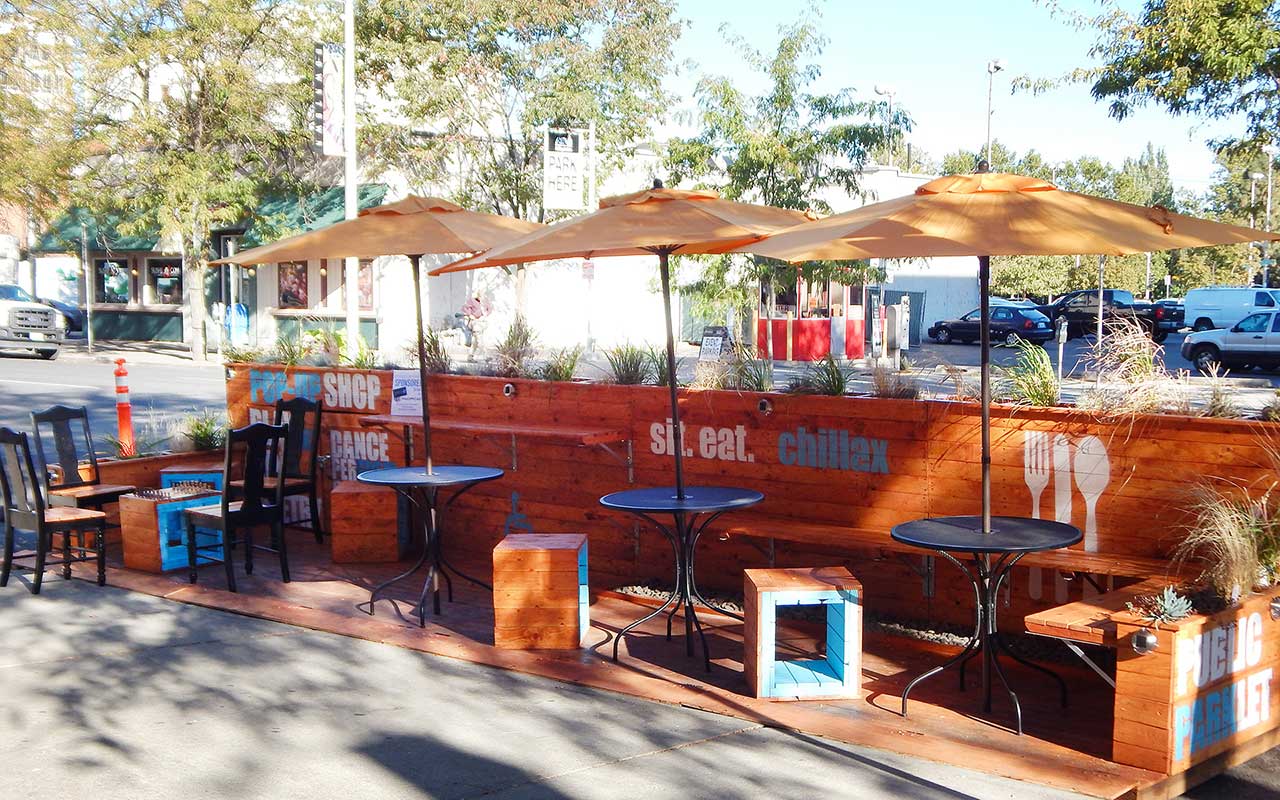 Parklets are temporary sidewalk extensions that provide more space and amenities for people using the street by converting a parking space or loading zone to public use. Creatively designed and executed, parklets provide seating areas and public use, often include greenery, and commonly provide a unique visual impact that activates a street and increases the public use. You may have seen last year's pilot program that installed a parklet on West Main Ave downtown; a similar program this year could install three parklets downtown.
After studying the lessons learned during the initial pilot program, the City is considering expanding the program for next year to include both parklets and a new concept, streateries into a more permanent provision in the Spokane Municipal Code. Streateries are similar in design and structure to parkelts, but they are reserved for the use of adjacent businesses during their hours of operation. This new provision would include regulations as to where and when such features could be installed, what is required in a good streatery or parklet, and the design and engineering requirements for applications. Also under consideration are the impacts to parking (including loading zones) and other concerns for adjacent businesses as well as the fees the City would charge for these uses.
This proposed code provision would not only provide opportunities and requirements for parklets, but also a new concept, streateries. Streateries are similar in design and structure to parklets, but they are reserved for the use of the adjacent business during business hours. Streateries are seen as a possible solution for food establishments who wish to expand their capacity during the warmer month, but for whom a sidewalk café is not feasible due to limited space or other concerns. When the business to whom the streatery belongs is closed the streatery reverts to a parklet, where anyone is free to sit and enjoy the space. Any streatery would be required to maintain the six foot sidewalk but could include additional tables and serving space for the restaurant to whom it belongs. Just as with parklets, the proposed provision for the SMC includes specific requirements and standards to mitigate any negative effects. Also, just like parklets, the streatery must be a temporary structure that is removed in the colder months when snow storage and safety becomes a primary concern.
For more information on this project and to get the latest on the ongoing discussions, or to see some sample photographs of parklets and streateries, please go to the City's website. You can also call the Planning office at 509.625.6300 if you have questions.
Tags
More From Jessica Fisher...
---
---