Welcome to Spokane's HMIS website!
Our website is meant to help inform about the current requirements, training, and support opportunities that we're able to provide to our current users as well as those interested in relevant subject matter on the subject of data, systems analysis, and how it supports the work being done to reduce and eliminate homelessness! We appreciate you taking the time to visit and welcome any and all feedback regarding how we can improve the site!
The HMIS (Homeless Management Information System) serves as the single repository of data for the Spokane City/County Continuum of Care (CoC). The data collected comprises a wide range of subject matter, from demographic information (e.g. race, ethnicity, gender, etc.) to income, medical information, and much more. It is impossible to fully understand the issue of homelessness without valid data; the HMIS meets this need. Information from the HMIS is used by non-profits, local government, and others, to inform every aspect of the strategic planning process and the work done to end homelessness in Spokane County. It also serves as the basis for grant applications for the funding that provides the wide-range of services and related infrastructure used to support our most vulnerable citizens. Finally, it streamlines and improves service delivery by equipping the 200+ social workers that rely on it with the tools needed to ensure that clients get the services they need when they need them: which is achieved by facilitating electronic, cross agency, data sharing and collaboration and by constantly pushing the technological boundaries of what is possible.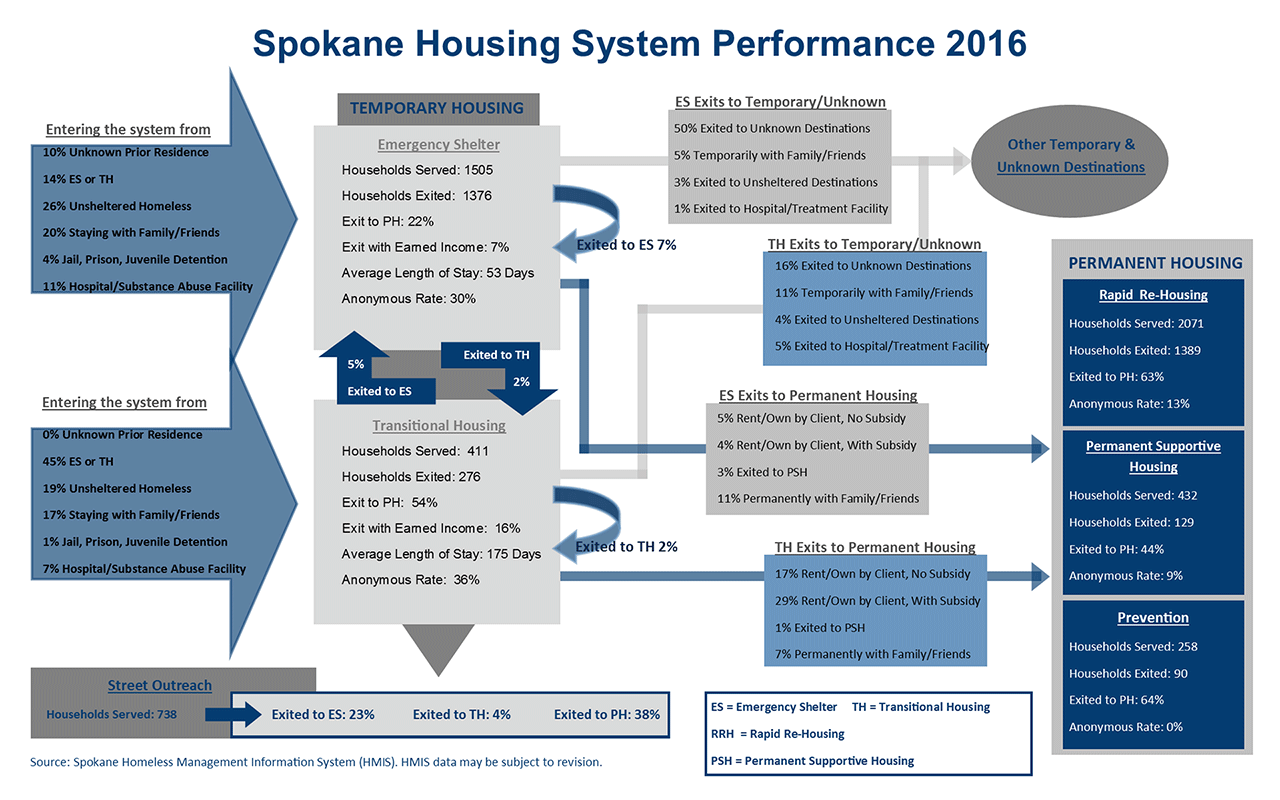 Mission Statement
The mission of the CoC's HMIS is to provide reliable, relevant, and comprehensive, data on homeless and at-risk people served by the CoC and to ensure efficient, effective, collaboration between service providers through leveraging technology.
Announcements
Items of Interest