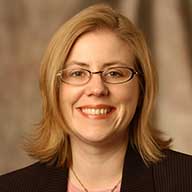 Spokane Central Service Center Opens in Grand Fashion
Marlene Feist, Utilities Communications Manager
---
Tuesday, August 18, 2015 at 5:18 p.m.
Spokane Mayor David Condon and other elected and appointed officials of the City of Spokane were joined by dozens of people from around the community to open the Spokane Central Service Center. The building, located in the Chief Garry Park neighborhood, is the City's new Solid Waste Collection and Fleet Maintenance Facility.
The idea for such a consolidated facility was first conceived some 30 years ago, and with a few scissor snips this morning, the facility opened to a round of applause.
"The Spokane Central Service Center project is a reality now because we developed a plan that was both financially and environmentally responsible," said Mayor Condon. "We took a fresh look and determined what we could afford, what we needed most, and how we could create greater value for our citizens."
Among other things, the new facility will enable the City to convert its solid waste fleet to compressed natural gas (CNG) from diesel fuel, a move that's both environmentally and financially responsible. The City already has received its first CNG trucks and has put a couple into service.
Construction on the two-story, 57,500-square-foot center began in the spring of 2014. The $16.5 million facility is located on the south side of a 32-acre, City-owned site that's west of Nelson and north of Broadway near several other City facilities.
The City used a design-build approach for the facility. Garco Construction, Bernardo Wills Architects LLC, and Coffman Engineers, all of Spokane, were the leaders of the design-build team, and Ken Gimpel, the City's Assistant Division Director of Utilities, was the City's project manager. This is the first design-build project undertaken by the City. The City selected the design-build approach to speed construction time and maintain better control over costs.
Overall, the center will:
Consolidate repair and maintenance of the City's large vehicle fleet in one location, from three today.
Consolidate Solid Waste and Street operations with Fleet operations, including fueling stations, vehicle washing, and repair facilities, resulting in reduced travel time and fuel costs.
Replace aging facilities that are not appropriate for current use and are exceedingly inefficient with new adequate, safe, and secure facilities for employees and improved operations.
Free up the sites of current facilities for redevelopment.
Allow for the conversion to compressed natural gas.
The City will pay for the facility over time through savings gained from operational efficiencies, reduced maintenance costs, and conversion of its Solid Waste fleet from diesel fuel to compressed natural gas. The City expects to convert that fleet over a seven-year period. Once the entire solid waste fleet is replaced, fuel savings could total up to $1 million annually.
Tags
More From Marlene Feist...
---
---