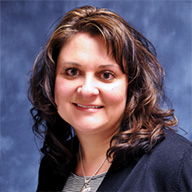 City awarded federal fire grant
Michele Anderson, Public Safety Communications Manager
---
Friday, September 16, 2016 at 3:32 p.m.
The federal Department of Emergency Management selected Spokane as a recipient of a Staffing for Adequate Fire and Emergency Response grant, also known as SAFER.
The $9 million grant is the next step in evolving fire and emergency medical service delivery in Spokane. The 2-year grant allows the Spokane Fire Department to expand the alternative response unit program to 24-hour operation at Stations 1, 2, 4, 5, 11 and 13. The grant will now go to the City Council for confirmation of the acceptance.
"The SAFER grant is helping us expand the fire and EMS programs and extend the resources that are making Spokane safer," Mayor David Condon said.
In total, the SAFER grant funds 50 firefighter positions and bolsters a number of companies and areas in the department. The innovative ARU program has drawn attention from around the country. Cities and counties in Illinois, Florida, Utah, Alabama, and Wisconsin, as well as several in Washington have inquired about the ARU program. Additionally, the chief and assistant chief have been asked to speak about the program at conferences in Washington, Texas and Maryland.
This is second time the Spokane Fire Department has been awarded a second SAFER grant. The first grant added a dozen firefighters system-wide, including staffing for the new Station 5 in the southwest part of the city and additional paramedic capabilities in the northwest, south and southwest. The SAFER grant will increase SFD's daily shift strength to further ensure the highest level of operational readiness and life-safety areas for our residents and visitors.
Tags
More From Michele Anderson...
---
---