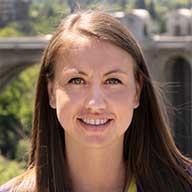 West Central Cleanup Volunteers Needed
Alicia Ayars, Community Programs Coordinator
---
Friday, October 7, 2016 at 3:04 p.m.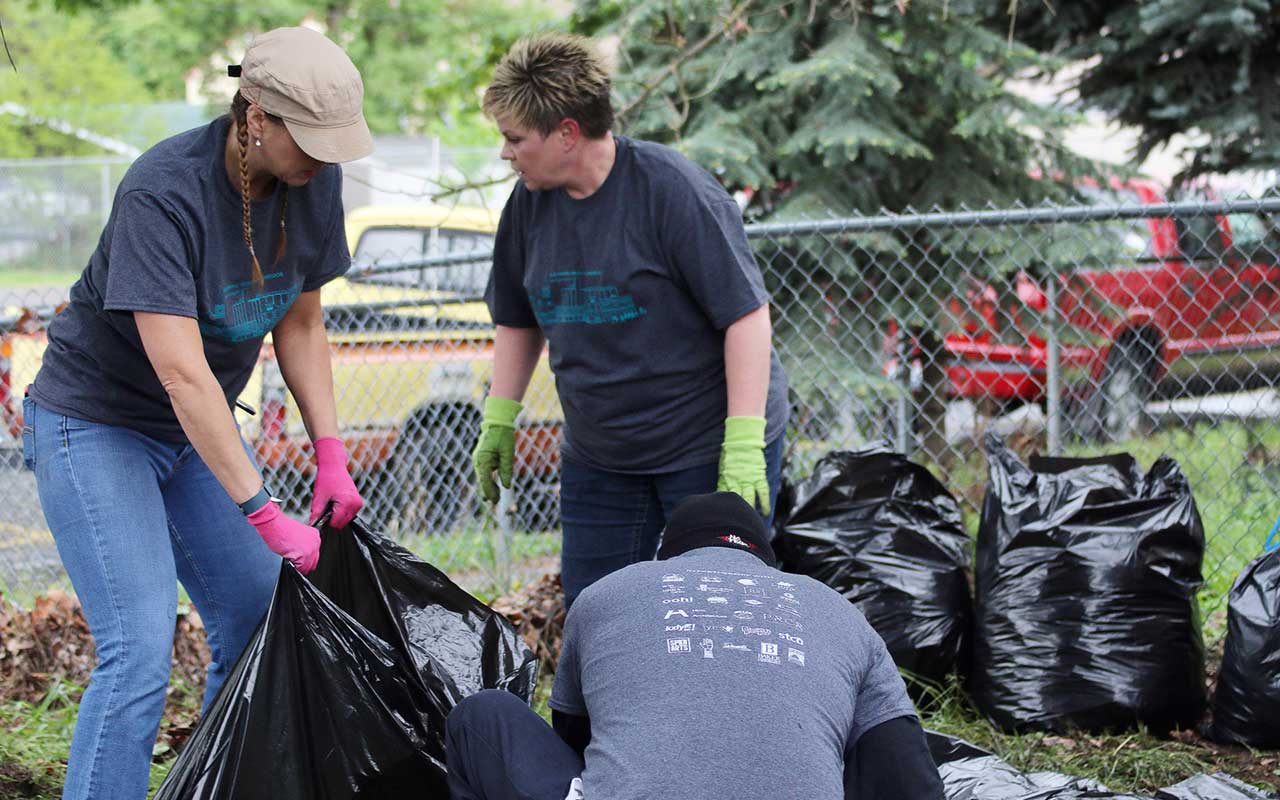 Are you looking for a great way to help your community?
The City of Spokane is looking for 70 volunteers for the 2016 West Central Cleanup that will be held on Saturday, October 22nd from 8 a.m. to 12 p.m. Volunteers will help residents remove trash from the streets, alleyways and yards. The cleanup is scheduled for seven designated blocks bound by West Boone Avenue to Bridge Street and A Street/Summit Boulevard to North Elm Street.
The Office of Neighborhood Services staff has created several partnerships to help make this cleanup effort a success. The City of Spokane Solid Waste Department is one of those partnerships, they will be working alongside volunteers to help remove unwanted yard waste, garbage and debris from select resident yards and alleyways. The Solid Waste Department will be driving three dump trucks around the neighborhood in order to remove trash.
Other partnerships include:
RK Appliance who will remove unwanted appliances for residents for free.
Union Gospel Mission is partnering with the City for this event to remove unwanted boats. The boats must come with a trailer. The boat and the trailer must be licensed.
City of Spokane Code Enforcement Department to remove unwanted vehicles for those who qualify.
Other sponsors include The Inlander, No-Li Brewery, and SNAP.
If you live within the boundaries of this project and would like to learn more about the event and how we can work with you please contact Alicia Ayars at aayars@spokanecity.org, 509.625.6780 or Katie Myers at kmyers@spokanecity.org, 509.625.6733.
If you would like to volunteers please sign up for the West Central Cleanup at Volunteer Spokane. This event is only made possible through volunteers like you!
Thank you to all of our sponsors for this event!

Tags
More From Alicia Ayars...
---
---
Latest Tweets
@spokanecity - Today at 6:01 p.m. - Sat. & Sun. the Chase Gallery in City Hall will be open from 10am to 4pm. @SpokaneHoopfest players & fans are encou… https://t.co/A5w5X95YQN
@spokanefire - Today at 4:19 p.m. - Incident: 2017036776 - Brush Fire - Single Response Location: N Monroe St and W College Ave
@sporiverfrontpk - Today at 2:57 p.m. - Warm up your game before #Hoopfest2017 at practice courts located in the Pavilion! Open until 7PM https://t.co/d6tlYQjsvu
@spokaneparks - Today at 9:42 a.m. - Come down to Comstock Aquatic Center between 1PM and 4PM for free open swim sponsored by @SpokaneParksFdn!… https://t.co/yPyIqH4Hg2
@spokanepd - Yesterday at 2:29 p.m. - Should we feel bad, getting this from a suspect? "Please stop texting me I told you we're done this relationships over I'm not going to call
@spokane_council - June 20 at 9:50 a.m. - On Monday, (June 26th) the City Council will receive a briefing on the @SpokanePD Staffing Study! Join us! 10:30am in the Briefing Center.
@spd_ombudsman - May 17 at 1:09 p.m. - OPO, SPD + OPOC staff enjoyed breakfast together at Rise for Justice. Thanks to Nicholas Brown, Kris Crocker + Cent… https://t.co/uTTvmIsbOG
@spourbanforest - Nov. 1 at 1:39 p.m. - New podcast, Remarkable Objects, launched by @rethinktrees, Listen in to people and ideas advancing out thinking about nature in cities.