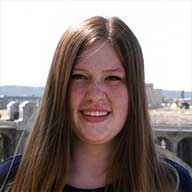 Downtown Plowing Starts Tonight
Jessica Fisher, Public Information Assistant
---
Tuesday, January 10, 2017 at 4:21 p.m.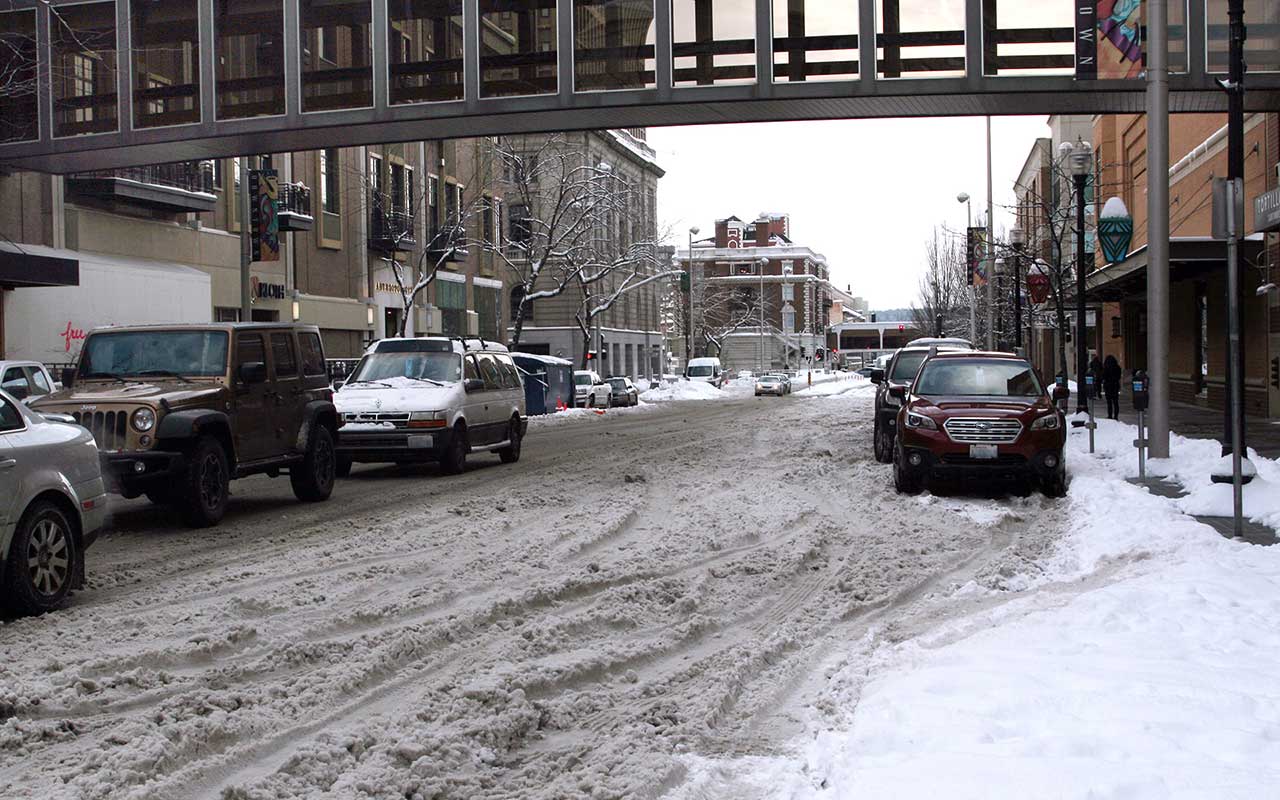 Updated January 11, 2017
With recent snow accumulations the City has been working hard to clear streets of snow, and downtown Spokane is no exception.
Over the past two days, crews have applied deicer throughout downtown. This helped reduce the amount of snow and ice in preparation for tonight's plowing efforts.
Throughout the day Parking Enforcement Officers placed flyers on vehicles warning them about the upcoming snow removal plans. In addition, these flyers included free parking locations for people impacted by tonight's snow plowing plans.
Tonight and Wednesday crews will be working downtown starting at 10 p.m. No parking is in place from 2 a.m. to 6 a.m. both of these days. This is to ensure plows can clear parking lanes of snow. Cars that are not moved off the street may be towed or bermed in.
The City has arranged for free vehicle parking during plowing at the following locations:
More information on snow removal is available online or follow us on social media @spokanecity on Twitter and Facebook.
Tags
More From Jessica Fisher...
---
---
Latest Tweets
@spokanecity - Today at 5:01 p.m. - Tomorrow we'll resume yard/food waste collection. You can put food scraps & food-soiled paper in these green carts!… https://t.co/JZLlC5jo5o
@spokaneparks - Today at 1:07 p.m. - It may not look like it, but spring is just around the corner! See what activities we have coming up after the thaw! https://t.co/hz71vM9IIP
@spokanefire - Today at 12:02 p.m. - Incident: 2017012296 - Structure Fire - Single Engine Location: N Monroe St and W Sinto Ave
@sporiverfrontpk - Today at 11:01 a.m. - Today is the day! Last chance to skate at the Ice Palace before the new rink opens this fall. Open today until 4:45… https://t.co/E2PmAexXET
@spd_ombudsman - Yesterday at 6:37 p.m. - Spokane Police Ombudsman Commission will be in the Community this Tuesday evening! Please join us @ 5:30pm @ West Central Community Center.
@spokane_council - Feb. 22 at 11:02 a.m. - There will be no Study Session on Thursday.
@spokanepd - Feb. 9 at 1:36 a.m. - SPD issuing warning about treacherous driving conditions https://t.co/wO3oEigXE1
@spourbanforest - Nov. 1 at 1:39 p.m. - New podcast, Remarkable Objects, launched by @rethinktrees, Listen in to people and ideas advancing out thinking about nature in cities.