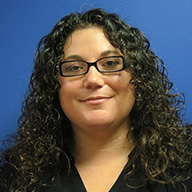 2017 Inland Northwest Fair Housing Conference
Rebekah Hollwedel, CHHS Homeless Program Specialist
---
Monday, February 6, 2017 at 2:50 p.m.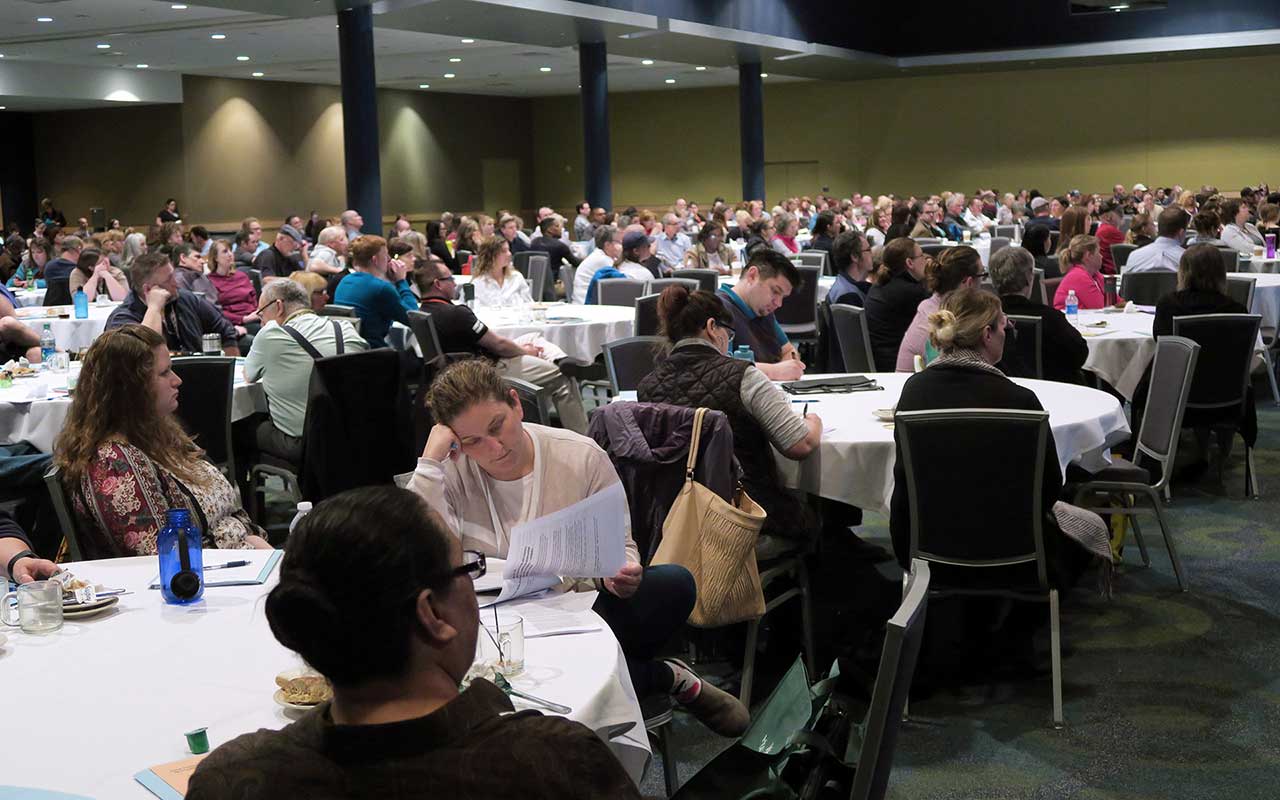 Registration is now open for the 2017 Inland Northwest Fair Housing Conference on Thursday, April 20th at the Spokane Convention Center.
Participants can learn about fair housing basics, tenant/landlord law, and more.
The City of Spokane Community, Housing and Human Services Department, Spokane County, Northwest Fair Housing Alliance, Spokane Housing Authority, Landlord Association of the Inland Northwest, Spokane Low Income Housing Consortium, Washington State Human Rights Commission, and the City of Coeur D'Alene are partnering to put on the conference.
Cost to attend the Inland Northwest Fair Housing Conference is $50 (per attendee). If you are interested, secure your spot now by registering online.
Questions? Contact Rebekah Hollwedel at rhollwedel@spokanecity.orgor 509.625.6321. We look forward to seeing you there!
8:15-9:00am: Registration
9:00-9:20am: Welcoming Remarks
9:20-9:30am: Transition Time
9:30-10:45am: Breakout Session A (select one)
10:45-11:00am: Break
11:00am-12:15pm: Breakout Session B (select one)
12:15-12:30pm: Transition Time
12:30-1:30pm: Keynote & Lunch (Vegetarian & Gluten Free opts. available)
1:30-1:40pm: Transition Time
1:40-2:55pm: Breakout Session C (select one)
2:55-3:10pm: Break
3:10p-4:25pm: Breakout Session D (select one)
4:25pm: Conference Adjourns
Conference At-A-Glance:
Session A-1 Fair Housing Basics/WA Law

Presenter: Heidi O'Day, WSHRC

Session A-2 Fair Housing Basics/Idaho Law

Presenting: Intermountain Fair Housing Council

Session A-3 Landlord/Tenant Law Pt. 1: Tenant Screening & Reasonable Accommodations for Admission and Compliance

Presenters: Eric Steven, PS and Barry Pfundt, CFJ

Session A-4 Fair Housing & Real Estate Sales Trends – Pt.1

Presenter: Marley Hochendoner, NWFHA

Session A-5 New! Sex Harassment & Domestic Violence Guidance

Presenters: Shannon Bedard, NWFHA and Teri Mahan, YWCA
**Session handout materials will not be available at the conference, but will be available to download from the City of Spokane website prior to the conference.**
Accommodations will be provided, to the maximum extent feasible, to meet the needs of non-English speaking, deaf and hearing impaired, and visually impaired persons. The City of Spokane will make arrangements to provide an interpreter, a signer, or a reader upon request, if such a request is made at least 72 hours prior to the Fair Housing Conference. If you need additional accommodations, please call Rebekah Hollwedel at 509.625.6321 at least 72 hours in advance of the conference.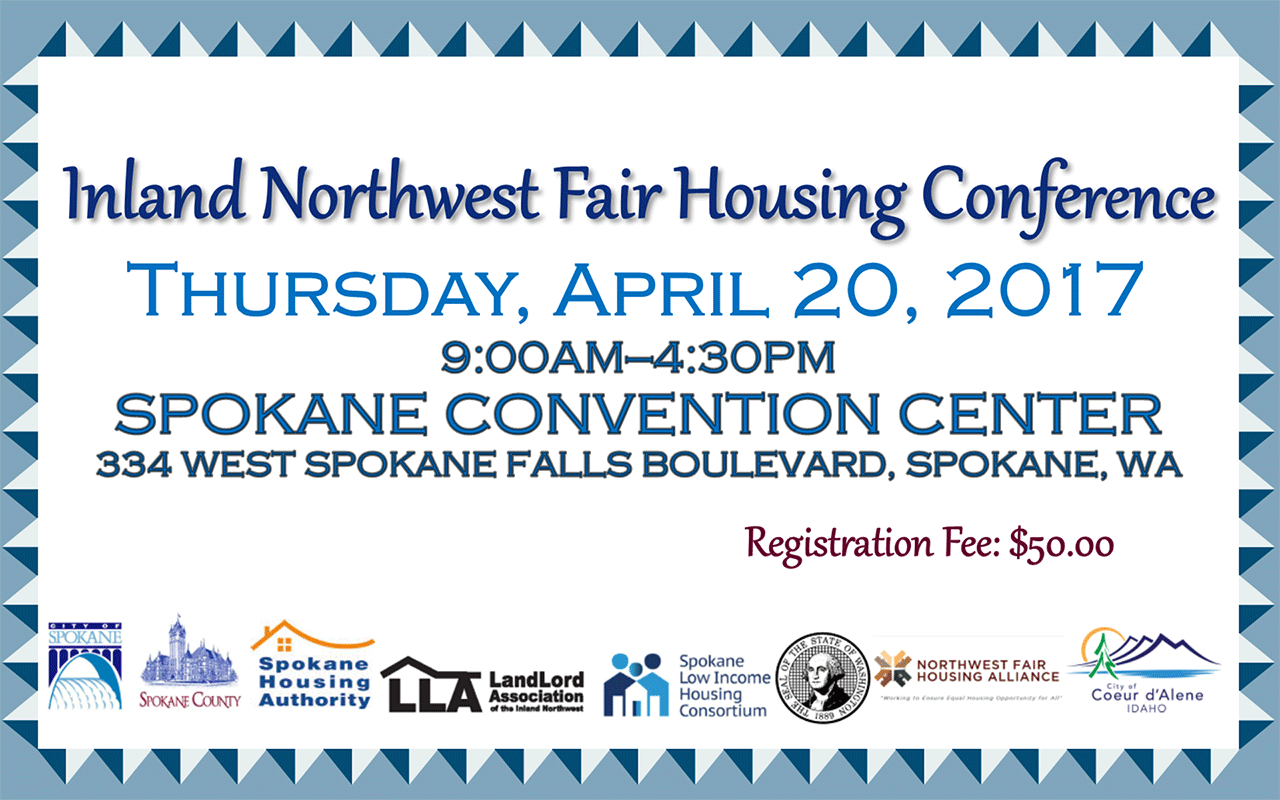 Tags
---
---