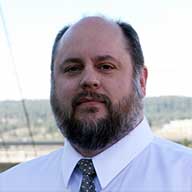 Comprehensive Plan Update Coming to Plan Commission
Kevin Freibott, Assistant Planner, Planning & Development
---
Tuesday, February 7, 2017 at 11:37 a.m.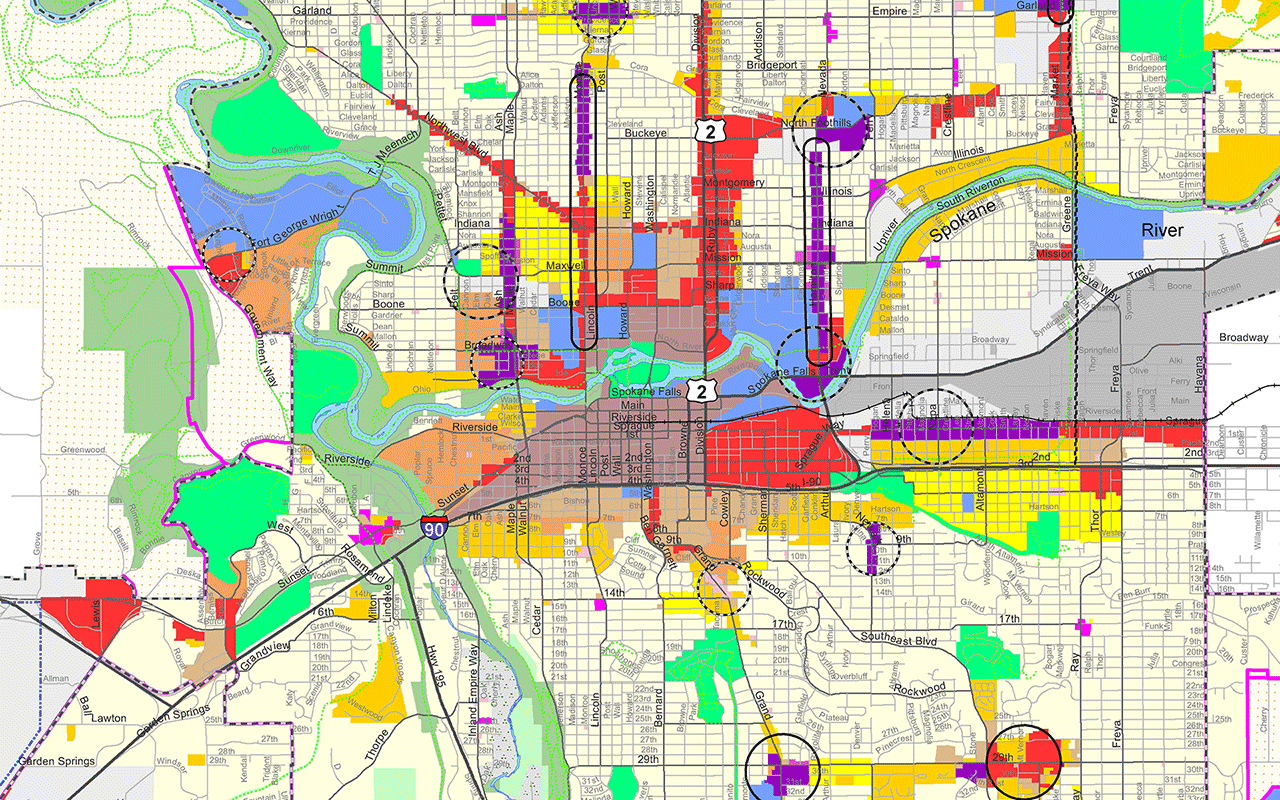 After more than four years of work by the Planning and Development department – not to mention the hard work of more than 70 citizens and local agency representatives, the Plan Commission, and the City Council – the 2017 update to the City's Comprehensive Plan is nearly assembled and ready for a hearing before the City's Plan Commission.
The Comprehensive Plan is the overall plan for the growth of the City through the next 20 years. Known as Shaping Spokane, this year's update will include many small changes designed to eliminate redundant policies and language in the document, clarify many of the policies, bring the document up to date since its last update in 2006/2007, and add a few new policies concerning food security and access, mobile home parks, annexations and land use, urban design, historic preservation, neighborhood participation, quality of life, and more.
Shaping Spokane has been the subject of a lengthy and expansive public outreach process, including several Policy Focus Groups who advised on the changes to many of the chapters, multiple public meetings with neighborhood councils, the Community Assembly, and others, and a series of open houses last fall. The City thanks each and every one of you who attended those events and/or gave us your comments on the plan.
The hearing before the Plan Commission is tentatively scheduled for March 8, 2017. Final notice will be posted on our website at shapingspokane.org and in the local newspaper, City website, and other locations. In the meantime, information on the plan can be found at shapingspokane.org.
An updated final draft for Shaping Spokane will be available on the website on February 21. If you have any questions on Shaping Spokane or the process going forward, please don't hesitate to email us at shapingspokane@spokanecity.org or by phone at 509.625.6300.
Tags
More From Kevin Freibott...
---
---
Latest Tweets
@spokanefire - Yesterday at 11:36 p.m. - Incident: 2017036636 - Structure Fire - Single Engine Location: W Siena Peak Dr and S Parkridge Blvd
@spokanecity - Yesterday at 8:01 p.m. - We're updating our pay-by-phone system 4 utility bills! The system will soon accept a wider variety of credit cards… https://t.co/85jK0BQ97z
@spokaneparks - Yesterday at 4:41 p.m. - Did you know we have open swim times just for parents with children ages 0-7? Check out our Parent Tot program:… https://t.co/vJLZyqe11J
@spokanepd - Yesterday at 2:29 p.m. - Should we feel bad, getting this from a suspect? "Please stop texting me I told you we're done this relationships over I'm not going to call
@sporiverfrontpk - Yesterday at 10:49 a.m. - #Hoopfest2017 Team Check-In starts at 2PM in the Pavilion! Find your way around redevelopment zones with this map:… https://t.co/NopSYHwo1F
@spokane_council - June 20 at 9:50 a.m. - On Monday, (June 26th) the City Council will receive a briefing on the @SpokanePD Staffing Study! Join us! 10:30am in the Briefing Center.
@spd_ombudsman - May 17 at 1:09 p.m. - OPO, SPD + OPOC staff enjoyed breakfast together at Rise for Justice. Thanks to Nicholas Brown, Kris Crocker + Cent… https://t.co/uTTvmIsbOG
@spourbanforest - Nov. 1 at 1:39 p.m. - New podcast, Remarkable Objects, launched by @rethinktrees, Listen in to people and ideas advancing out thinking about nature in cities.