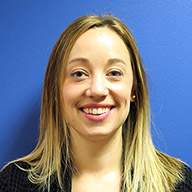 Homeless Learning Tour
Dawn Kinder, CHHS Director
---
Thursday, February 23, 2017 at 4:20 p.m.
Earlier this month, City of Spokane officials including Mayor Condon and Council President Stuckart headed on a homeless learning tour. The tour included stops in Portland, Salt Lake City and Boise. The goals for this tour included;
Identifying best practices in homeless services and planning
Learn about business engagement and areas for impact
Discover innovative partnership strategies with law enforcement and public safety
Highlight local areas of focus for 2017
The first stop of the trip was Portland, Oregon. Last June, the Office of Homelessness which oversees all homeless services and funds for the city and Multnomah County was officially formed. The city and county each contribute over $20 million to the Joint Office of Homelessness. We also visited Outside In an organization helping Portland's homeless youth. Their services go above and beyond, offering K-12 classes, GED classes, college preparatory and real life work experience. In fact, Outside In runs a dog daycare, Virginia Woof giving homeless youth hands on work experience.
In Salt Lake City, Utah we learned about the strong relationship between law enforcement and homeless shelters. The Police Department is involved in a diversion program for voluntary substance use treatment, the Community Connection Center, and Crisis Intervention Team. While in Salt Lake we visited Palmer Court a supportive housing development. They have 201 units serving men, women and families. Sixty of these units are reserved as week or month units. Palmer Court offers on site case management, workforce, benefits, therapist, and more.
The last stop on our tour was Boise, Idaho. The city does not provide funding to the shelter system but has a strong law enforcement outreach team. We visited the Interfaith Sanctuary Shelter which provides services for men, women, and families. This shelter can sleep up to 165 people a night! Interfaith Sanctuary Shelter even utilizes client scan cards for data tracking. The shelter relies heavily on volunteers.
After touring these three cities we discussed some areas the City of Spokane would like to focus on. These areas include creating a youth system, holding a homeless forum with downtown stakeholders, focusing more on project performance and systemic planning, and revising the request for proposal, RFP process and cycle.
Tags
---
---
Latest Tweets
@spokanefire - Yesterday at 11:36 p.m. - Incident: 2017036636 - Structure Fire - Single Engine Location: W Siena Peak Dr and S Parkridge Blvd
@spokanecity - Yesterday at 8:01 p.m. - We're updating our pay-by-phone system 4 utility bills! The system will soon accept a wider variety of credit cards… https://t.co/85jK0BQ97z
@spokaneparks - Yesterday at 4:41 p.m. - Did you know we have open swim times just for parents with children ages 0-7? Check out our Parent Tot program:… https://t.co/vJLZyqe11J
@spokanepd - Yesterday at 2:29 p.m. - Should we feel bad, getting this from a suspect? "Please stop texting me I told you we're done this relationships over I'm not going to call
@sporiverfrontpk - Yesterday at 10:49 a.m. - #Hoopfest2017 Team Check-In starts at 2PM in the Pavilion! Find your way around redevelopment zones with this map:… https://t.co/NopSYHwo1F
@spokane_council - June 20 at 9:50 a.m. - On Monday, (June 26th) the City Council will receive a briefing on the @SpokanePD Staffing Study! Join us! 10:30am in the Briefing Center.
@spd_ombudsman - May 17 at 1:09 p.m. - OPO, SPD + OPOC staff enjoyed breakfast together at Rise for Justice. Thanks to Nicholas Brown, Kris Crocker + Cent… https://t.co/uTTvmIsbOG
@spourbanforest - Nov. 1 at 1:39 p.m. - New podcast, Remarkable Objects, launched by @rethinktrees, Listen in to people and ideas advancing out thinking about nature in cities.