Join a Spokane Gives Project
Tessa Delbridge, Spokane Gives Coordinator
---
Friday, April 14, 2017 at 2:45 p.m.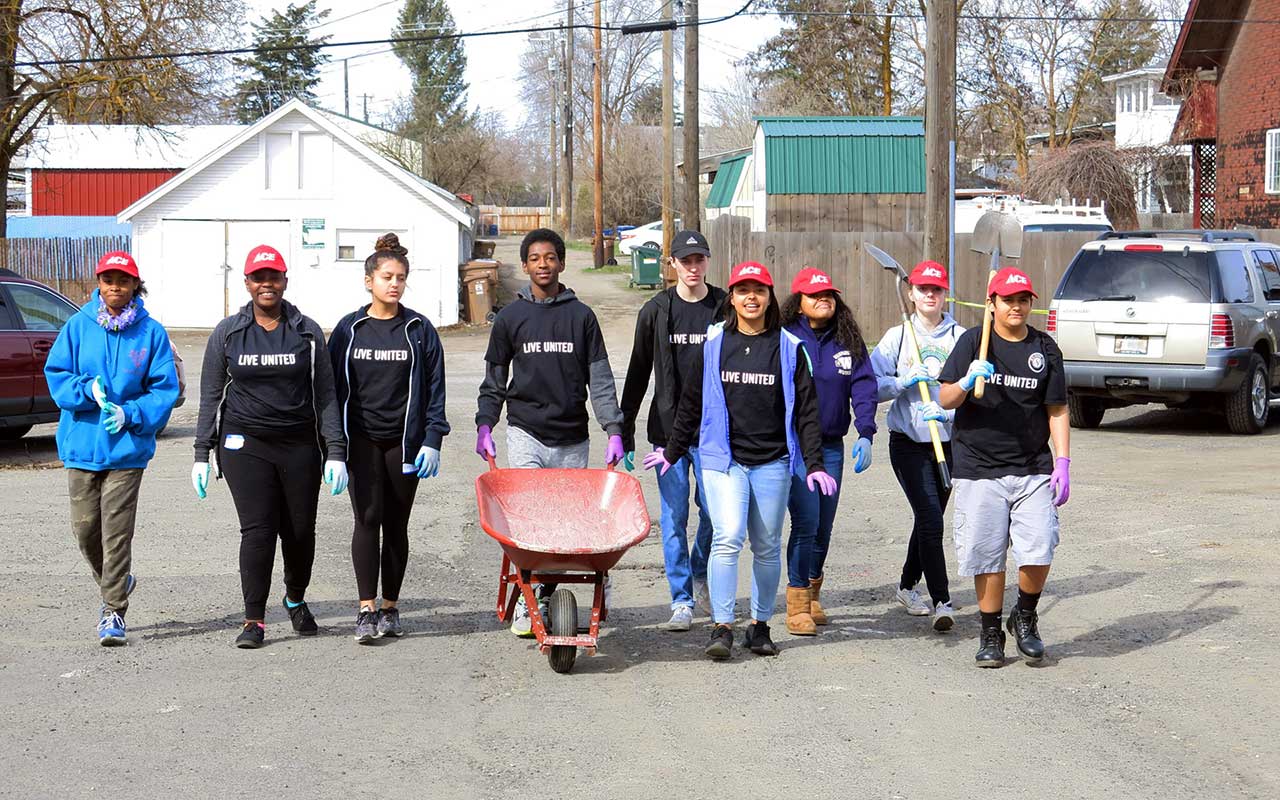 Spokane Gives, the month of unprecedented giving in our region, is well underway as we move into the third week of April. So far there have been an impressive number of events and volunteers giving their talents and time to help make Spokane a leader in volunteerism.
Union Gospel Mission and Second Harvest Food Bank kicked off April with their annual Hunger Run. Almost 90 volunteers came out to help the race by distributing race bibs, handing out water, and monitoring the course.
On April 4th, the Northeast Youth Center was the stage for the annual Mayor's Day of Service. Mayor Condon, various city and county officials, National Service members, and many more volunteers were on hand to help paint classrooms, build garden beds, organize, and clean in order to continue offering services and activities to the youth in their community.
Over spring break, students in Spokane Public School's Express Program volunteered to hand-decorate and deliver flower pots to senior residents in two apartment complexes. The young students learned how to properly care for the flowers from a WSU Master Gardner, and they were able to pass that along to the residents. This project was a great success in showcasing the compassion of our city's youth.
Over the course of the entire month, the faith-based community will show gratitude to the staff and teachers of our many area schools. Churches partnered with an impressive 25 schools to make baskets of supplies and goodies to be distributed in staff rooms. Our schools foster our future leaders, and this project is an amazing display of appreciation.
If you'd like to be a part of this inspiring month of volunteerism, there are still many projects in need of volunteers. Simply go to VolunteerSpokane.org, create a profile, and find projects that match your interests!
Let's continue to show why Spokane is the most compassionate city.
Tags
More From Tessa Delbridge...
---
---