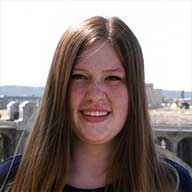 30th Annual Law Enforcement Memorial Ceremony
Jessica Fisher, Public Information Assistant
---
Thursday, May 11, 2017 at 2:32 p.m.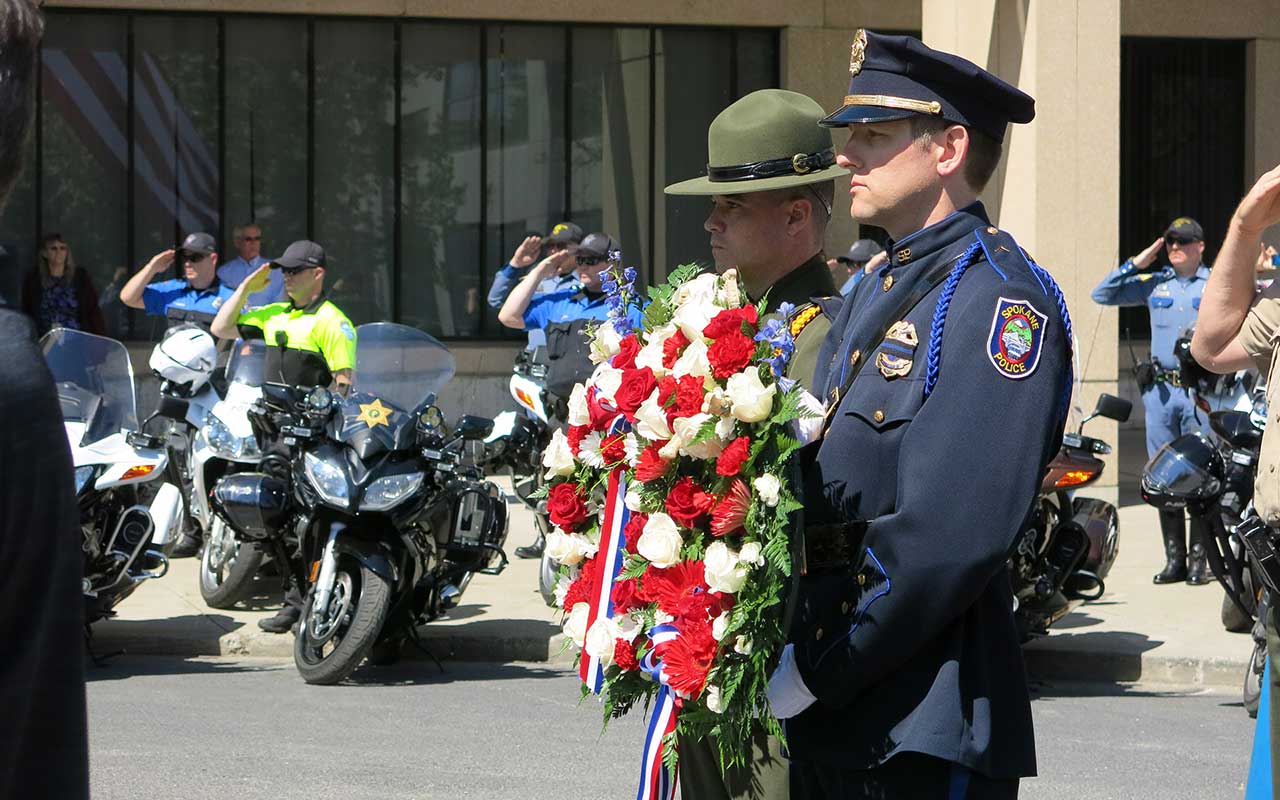 Tuesday, the Spokane community gathered outside the Public Safety Building to honor fallen police officers from across Washington State at the 30th Annual Law Enforcement Memorial Ceremony. Unfortunately, this year two police officers were added to this memorial during the ceremony; Officer Reginald "Jake" Gutierrez and Chief of Police Randall Scott Gibson.
Officer Jake Gutierrez from the Tacoma Police Department sacrificed himself to save his partner and a woman during a domestic violence call where the woman's husband opened fire. He was fatally shot by the male suspect and later succumbed to his injuries at a local hospital on November 30, 2016. The suspect was killed by a Pierce County Sheriff's Office SWAT sniper after he had barricaded himself inside a house for several hours with two young children. Officer Gutierrez was a 17 year veteran of the Tacoma Police Department.
Chief of Police Randall Gibson from the Kalama Police Department was also honored during the ceremony. While performing a high stress arrest on January 10, 2017 Chief Gibson went into respiratory distress. He drove himself to a local hospital where he was treated then discharged at his own request. Soon after returning home Chief Gibson passed. Chief Gibson was a U.S. Air Force veteran, served six years with the Kalama Police Department and 20 years with the Greene County Sheriff's Office in Missouri.
During the ceremony a new K-9 memorial was also unveiled. The memorial wall is for police dogs that died in the line of duty. There are 24 police K-9 dogs that have died in Washington State since 1981 including four K-9s from the Spokane County Sheriff's Office and the Spokane Police Department; Magic, Blitz, Blesk and Leif. The two dogs honored this year were K-9 Reefer from the Chelan County Sheriff's Office and K-9 Patrick from Washington State Patrol.
K-9 Reefer served nine years as a narcotics dog. Reefer had hundreds of finds throughout his career. He was great with children and often visited schools with his partner for demonstrations. Reefer was struck and killed by a vehicle on March 9, 2016 while on duty.
K-9 Patrick was served seven months with the Division of Homeland Security through a federal partnership with the Transportation Security Administration. Patrick was trained in detecting explosives and was part of the protection system for the Washington State Ferry System. He became ill on April 14, 2016 while participating in explosive detection training at the AMTRACK Seattle Sounder Station. After finishing the training Patrick was rushed to a veterinarian clinic for emergency surgery on his tangled intestines, the surgery was not a success.
Officers throughout the state of Washington flocked to Spokane on Tuesday to honor their fellow comrades.
Tags
More From Jessica Fisher...
---
---