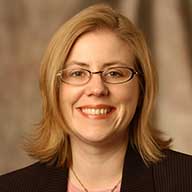 Garbage Fleet going Clean and Quiet
Marlene Feist, Utilities Communications Manager
---
Monday, August 3, 2015 at 3:11 p.m.
Mayor David Condon unveiled the City of Spokane's first compressed natural gas (CNG) powered garbage trucks outside of City Hall. Over the next 7 years, the City will convert its entire solid waste collection fleet to CNG, replacing the diesel vehicles that have been the City standard.
The move to CNG vehicles is both environmentally and financially responsible—a strategy that the Mayor and the City's utilities have embraced in the last several years. The move is also part of the City's Sustainability Action Plan, which simultaneously addresses unique opportunities for Spokane related to energy and climate.
"We are continually looking for opportunities to use citizens' dollars more effectively," says Mayor Condon. "These new trucks provide many advantages, most importantly the ability to keep utility rates more affordable for everyone."
These CNG trucks are:
Cheaper to operate. CNG costs more than $1 less per gallon than diesel. The City expects to save about $1 million a year in fuel costs once the entire fleet is converted. Additionally, other solid waste operators have reported up to a 70 percent reduction in maintenance costs for CNG trucks when compared to new diesel-powered trucks.
More environmentally friendly. CNG-powered trucks reduce greenhouse gas emissions by 30 percent over diesel, and they produce 60 to 90 percent less smog-producing pollutants.
Quieter. CNG engines are up to 10 decibels quieter when idling, and sound levels are lower for the driver and areas where the vehicle travels.
More efficient in cold weather. CNG trucks require less warm up time and improved cold weather performance over diesel trucks.
The move to CNG coincides with the opening of the City's new Spokane Central Service Center. Later this summer, the City will open that center, a combined Solid Waste Management and Fleet maintenance facility, which includes a CNG fueling station for the trucks. The facility is located on a site in the Chief Garry Park Neighborhood that's west of Nelson and north of Broadway.
The City's vehicle maintenance employees also are going through training to learn how to maintain and repair these vehicles. And by the end of the year, the City will have 20 CNG trucks.
Tags
More From Marlene Feist...
---
---
Latest Tweets
@spokanefire - Yesterday at 11:36 p.m. - Incident: 2017036636 - Structure Fire - Single Engine Location: W Siena Peak Dr and S Parkridge Blvd
@spokanecity - Yesterday at 8:01 p.m. - We're updating our pay-by-phone system 4 utility bills! The system will soon accept a wider variety of credit cards… https://t.co/85jK0BQ97z
@spokaneparks - Yesterday at 4:41 p.m. - Did you know we have open swim times just for parents with children ages 0-7? Check out our Parent Tot program:… https://t.co/vJLZyqe11J
@spokanepd - Yesterday at 2:29 p.m. - Should we feel bad, getting this from a suspect? "Please stop texting me I told you we're done this relationships over I'm not going to call
@sporiverfrontpk - Yesterday at 10:49 a.m. - #Hoopfest2017 Team Check-In starts at 2PM in the Pavilion! Find your way around redevelopment zones with this map:… https://t.co/NopSYHwo1F
@spokane_council - June 20 at 9:50 a.m. - On Monday, (June 26th) the City Council will receive a briefing on the @SpokanePD Staffing Study! Join us! 10:30am in the Briefing Center.
@spd_ombudsman - May 17 at 1:09 p.m. - OPO, SPD + OPOC staff enjoyed breakfast together at Rise for Justice. Thanks to Nicholas Brown, Kris Crocker + Cent… https://t.co/uTTvmIsbOG
@spourbanforest - Nov. 1 at 1:39 p.m. - New podcast, Remarkable Objects, launched by @rethinktrees, Listen in to people and ideas advancing out thinking about nature in cities.