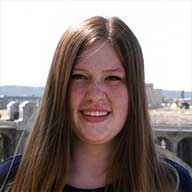 75th Anniversary of Fairchild Air Force Base
Jessica Fisher, Public Information Assistant
---
Monday, March 6, 2017 at 5:05 p.m.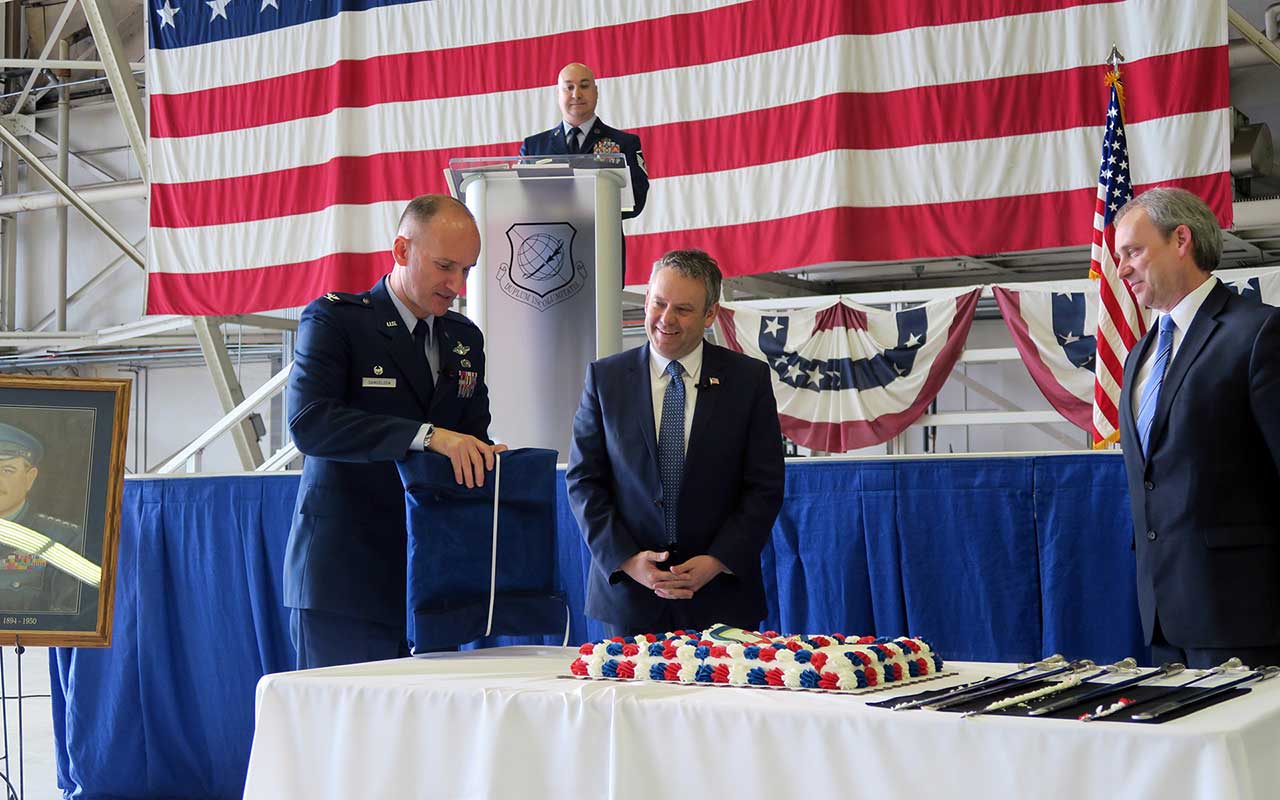 Fairchild Air Force Base is celebrating 75 years of operation! Last Wednesday, Mayor Condon helped kickoff the yearlong celebration.
Fairchild Air Force Base opened on March 1, 1942 as Spokane Air Depot. The decision to open a repair depot in Spokane was largely logistical for the Air Force. They chose the West Plains over western Washington for its better weather and the increased security of being 300 miles from the coast. In addition, the people of Spokane were dedicated to ensuring Fairchild's location. Spokane citizens and businesses donated nearly $125,000 to purchase land for the base. This donation was the start of a wonderful relationship between Fairchild Air Force Base and the City of Spokane.
Over the past 75 years, this strong relationship has seen many victories and accolades. These accolades included three Abilene trophies. This award is given annually to the community in Air Mobility Command that is most supportive of its Air Force Base. The Spokane community's dedication to our troops is the reason we have won this award in 2000, 2006 and 2013.
Congratulations Fairchild Air Force Base on 75 great years! The City of Spokane is proud to support Team Fairchild and we look forward to your future endeavors.
Tags
More From Jessica Fisher...
---
---
Latest Tweets
@spokanefire - Yesterday at 11:36 p.m. - Incident: 2017036636 - Structure Fire - Single Engine Location: W Siena Peak Dr and S Parkridge Blvd
@spokanecity - Yesterday at 8:01 p.m. - We're updating our pay-by-phone system 4 utility bills! The system will soon accept a wider variety of credit cards… https://t.co/85jK0BQ97z
@spokaneparks - Yesterday at 4:41 p.m. - Did you know we have open swim times just for parents with children ages 0-7? Check out our Parent Tot program:… https://t.co/vJLZyqe11J
@spokanepd - Yesterday at 2:29 p.m. - Should we feel bad, getting this from a suspect? "Please stop texting me I told you we're done this relationships over I'm not going to call
@sporiverfrontpk - Yesterday at 10:49 a.m. - #Hoopfest2017 Team Check-In starts at 2PM in the Pavilion! Find your way around redevelopment zones with this map:… https://t.co/NopSYHwo1F
@spokane_council - June 20 at 9:50 a.m. - On Monday, (June 26th) the City Council will receive a briefing on the @SpokanePD Staffing Study! Join us! 10:30am in the Briefing Center.
@spd_ombudsman - May 17 at 1:09 p.m. - OPO, SPD + OPOC staff enjoyed breakfast together at Rise for Justice. Thanks to Nicholas Brown, Kris Crocker + Cent… https://t.co/uTTvmIsbOG
@spourbanforest - Nov. 1 at 1:39 p.m. - New podcast, Remarkable Objects, launched by @rethinktrees, Listen in to people and ideas advancing out thinking about nature in cities.