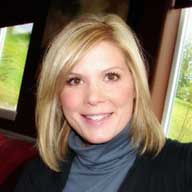 Day in the Life of the Historic Preservation Office
Megan Duvall, Historic Preservation Officer
---
Wednesday, March 8, 2017 at 4:45 p.m.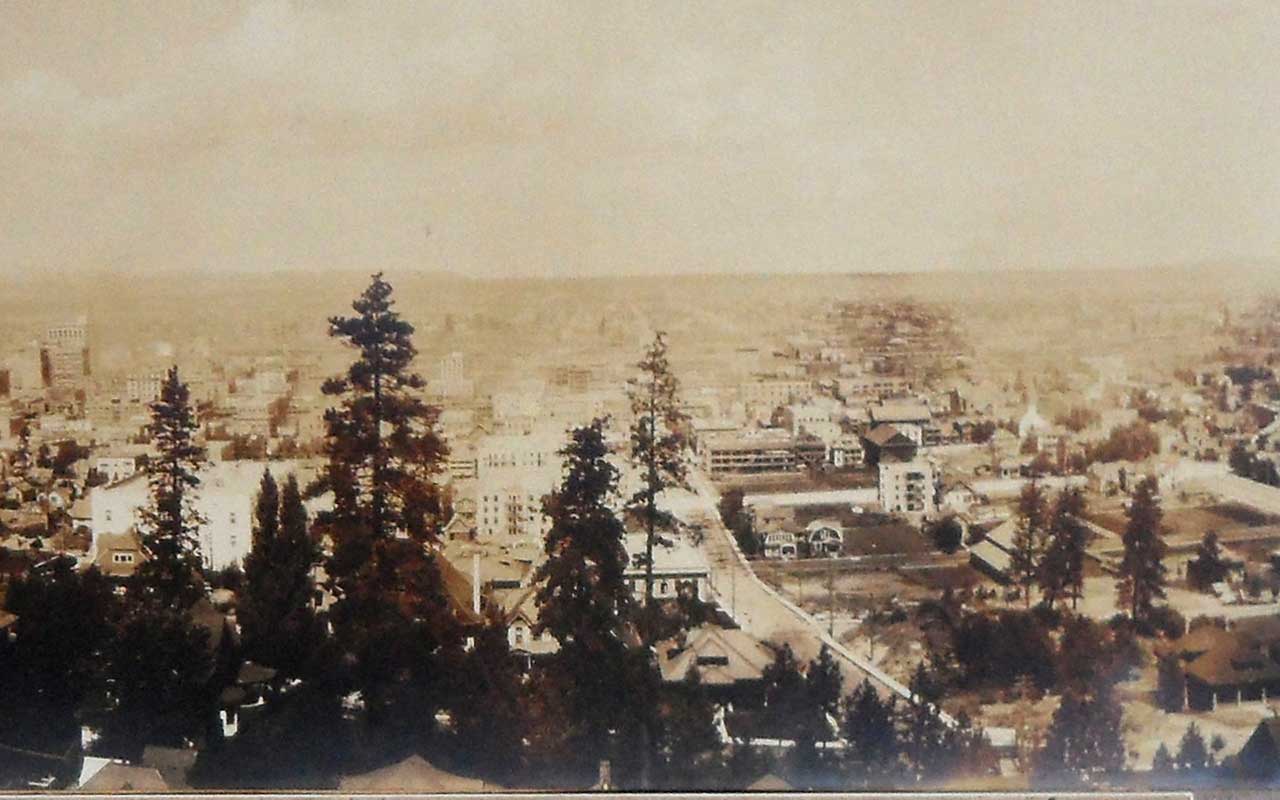 The Historic Preservation Office is a great place to work. There is no typical day at this office; you never know what each day has in store for you!
Toward the end of February, we received an email from a gentleman named Peter van Rijn who lives in Hillegom, The Netherlands. Mr. van Rijn found an old historical photo of downtown Spokane in his attic several years ago. When he first found it, he had no idea what city he was looking at! It took him quite some time to figure that out and only after studying it with a magnifying glass was he able to find a business with the word "Spokane" on it. This discovery led him to the Spokane Historic Preservation Office. He was curious to confirm that the photo was definitely of Spokane as well as hoping to have some help dating the photo.
The photo that he found was an original "birds-eye" or panoramic photo. It's not one that we have ever seen before – how exciting! We were able to figure out that the photo was probably taken in 1911. How did we date it? Well, we have an amazing group of history sleuths on our Facebook page, Spokane Historic Landmarks, so we put them to work!
In one of the detail photographs that Mr. van Rijn sent, you can see a building under construction. That would be the key to dating the photo – but it is really hard to figure out exactly where that building is. One of our Facebook folks was able to distinguish the iconic Holley Mason Warehouse Building in the distance which gave us an approximate location. At least it was somewhere to start! Also in the distance, you can barely see the County Courthouse – it is hard to believe that it is on the other side of the river (what river? you might ask!). Many people mistakenly thought that it was the Great Northern Depot Clock Tower, but since this was one large picture, we knew that the Clock Tower was further east from this spot on the birds-eye. Now that we knew where the Holley Mason was, we could figure out that this building was probably fronting on 2nd Street. But what tall building is on 2nd in that area? Well, the Century Link building is there, it's tall, but it sure wasn't built in 1911…or was it?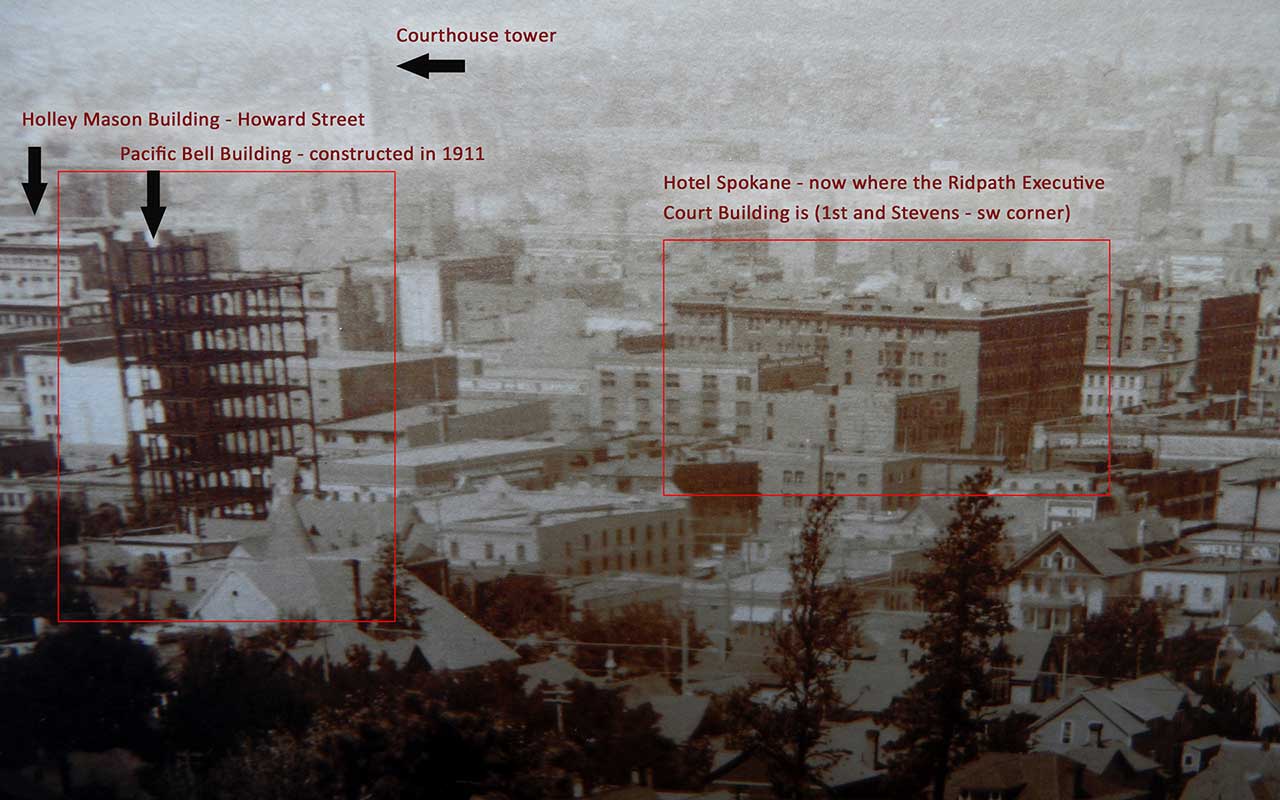 Here is the Home Telephone and Telegraph Building from the NW Museum of Arts and Culture's digital photo collection (pictured in 1928). It was constructed in 1911 and was quite a handsome building. In 1962, it was expanded and "re-faced" to look like the building we see on 2nd and Stevens today - I know that it's hard to believe, but that is the same building!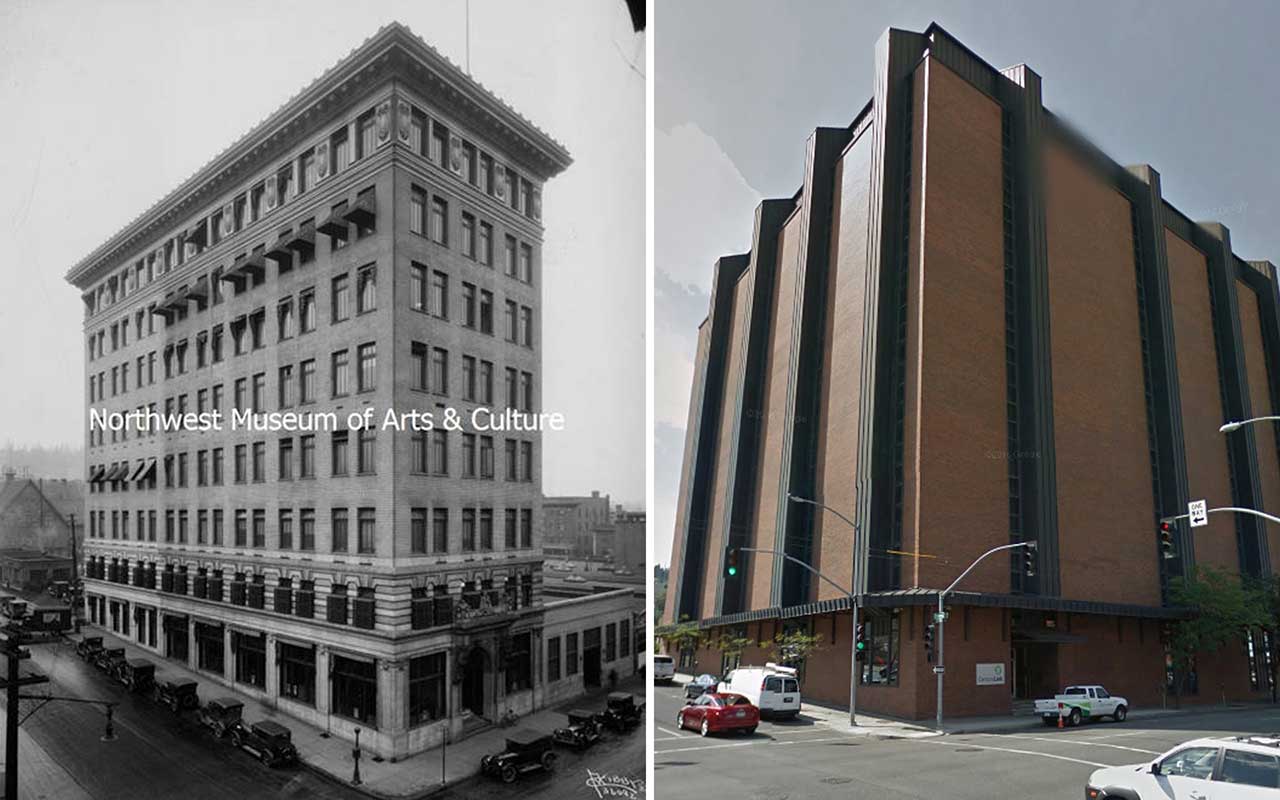 It was wonderful to have that one clue to give us just enough information to help date the photo to 1911!
Here was another of the details that we were sent (we've identified several of the buildings for you):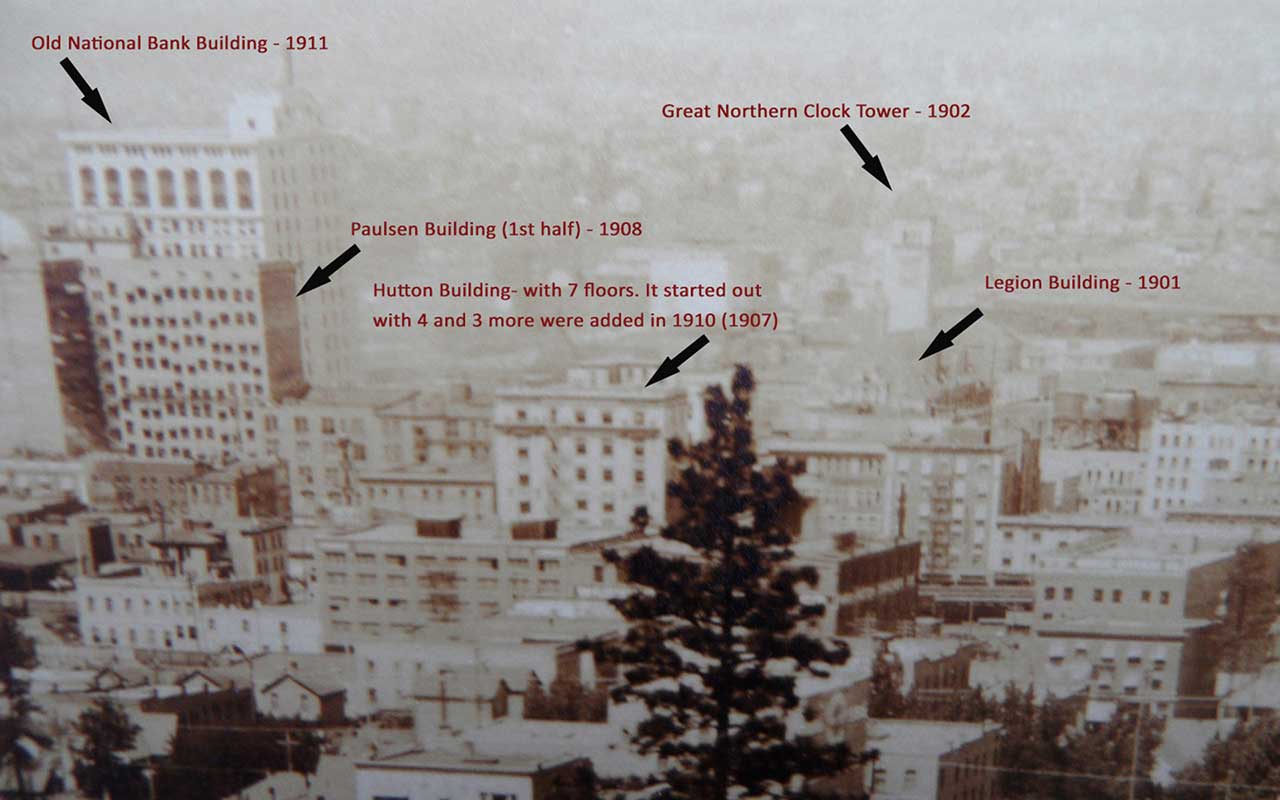 Mr. van Rijn also sent a close up of a church that took us quite a while to figure out. It was from the more "easterly" side of the panoramic photo.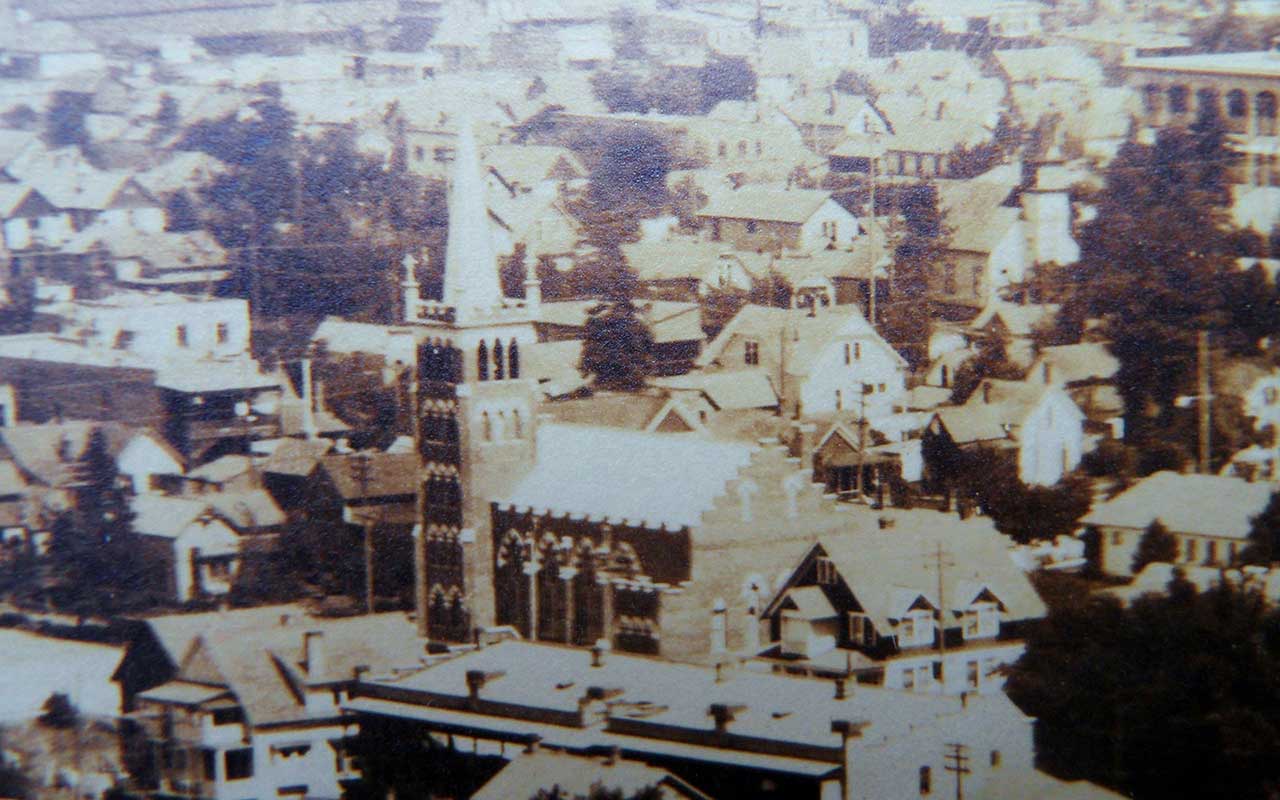 After much dipping in and out of the overall panoramic photo and comparing it to modern views of Spokane via the internet, we were able to pin it down to a Lutheran Church at 4th and Cowley. Sadly, this whole area was decimated by the construction of I-90 in the 1960s and little to none of the buildings pictured still exists. Just look at how dense the houses were back in 1911 in this area east of downtown and a bit north of our modern day hospital district!
We thought you might enjoy a quick glimpse into a day in the life of the Spokane City/County Historic Preservation Office!
Tags
More From Megan Duvall...
---
---