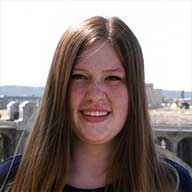 Mayor announces Spokane Ride to Care
Jessica Fisher, Public Information Assistant
---
Monday, March 13, 2017 at 4:39 p.m.
Updated: March 14, 2017 at 4:00 p.m.
Today, Mayor David Condon announced the pilot program, Spokane Ride to Care (SR2C). This program is a non-emergency medical service that transports people with low-acuity conditions to urgent care clinics in vehicles other than ambulances.
The majority of calls the Spokane Fire Department (SFD) receives are medical responses. A lot of these calls are considered non-emergency medical cases. Spokane Ride to Care provides alternative options for those being treated for a non-emergency case.
Goals of the Spokane Ride to Care program include:
Providing cost effective transportation to clients who need non-emergency care
Reduce inappropriate use of emergency services (including ER and EMS)
Develop sustainable, mutually-beneficial relationships with the Health Services and Insurance Industries
We understand the cost of care in the emergency room is considerably higher than care at an urgent care center. This program provides cost savings for the client, insurer and the community. Clients will also be provided transportation to and from the Urgent Care and the option to make a stop at a pharmacy. Spokane Ride to Care is available from 8 a.m. to 8 p.m. seven days a week.
The Spokane Ride to Care program was one of 15 emergency service recommendation made by the Mayor's task Force on Fire and EMS, which included community, service providers, city staff, labor and elected representatives. This pilot program launched on January 16, 2017 and in just 8 weeks 36 people have been referred.
The Spokane Ride to Care program is the result of partnerships with:
Amerigroup Washington, Community Health Plan of Washington, Coordinated Care, Empire Health Foundation, Kaiser Permanente (formerly Group Health), Health Sciences & Services Authority of Spokane County (HSSA), Premera Blue Cross, Providence Health Care, SNAP, the Spokane Fire Department, United Healthcare and the Washington State Department of Commerce.
Tags
More From Jessica Fisher...
---
---