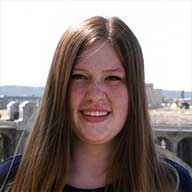 Spokane and Chapel Hill Mayors Make a Wager!
Jessica Fisher, Public Information Assistant
---
Monday, April 3, 2017 at 4:15 p.m.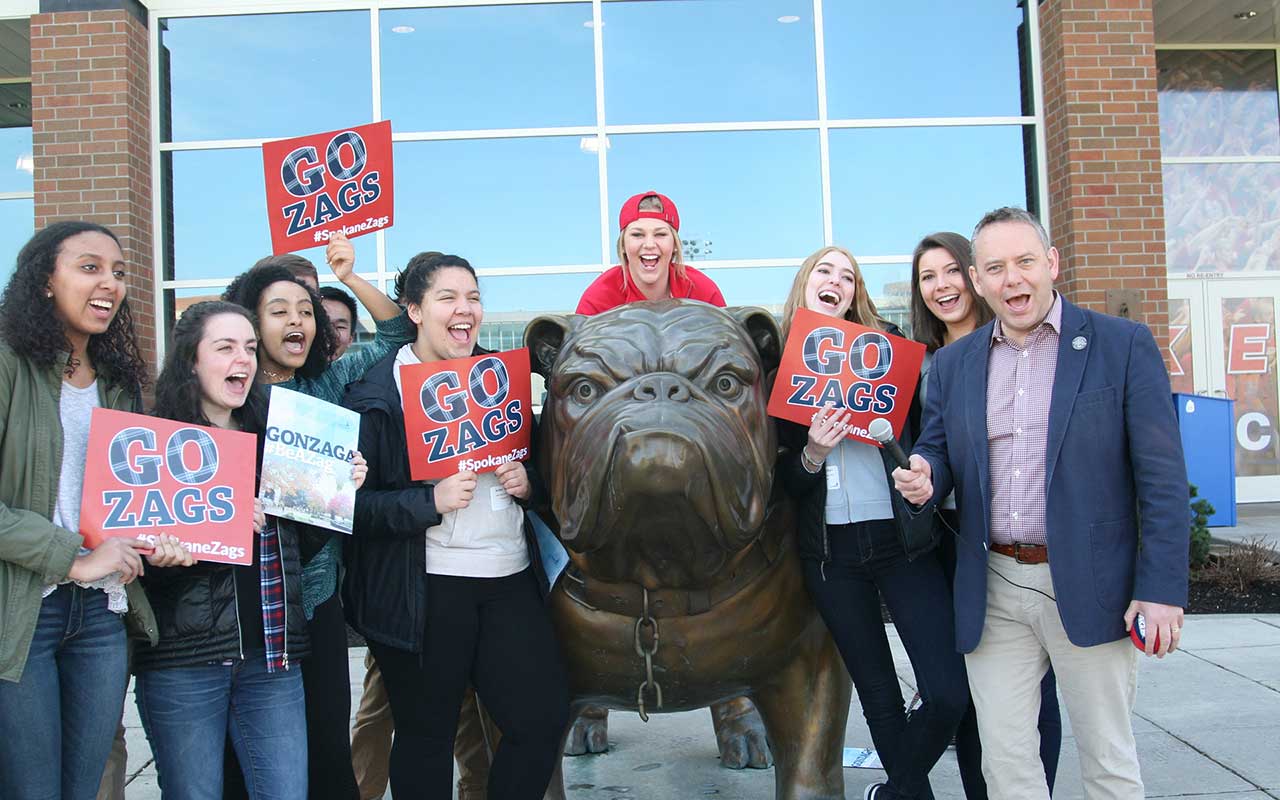 The City of Spokane's beloved Zags have made it to the NCAA National Championship! Spokane is buzzing with excitement for tonight's final match up against the University of North Carolina.
For most Spokane citizens this season has been a dream come true. The bulldogs had an amazing year winning 37 of their 38 games. They were the last remaining undefeated team, ranked No. 1 on the AP Top 25 Poll for four consecutive weeks, won their 20th regular season title, won their 15th WCC tournament title, and earned their 19th consecutive NCAA tournament bid. In addition, Gonzaga coach Mark Few was named the Naismith Coach of the Year for the first time. This record breaking season ends tonight after 40 minutes of basketball!
In the spirit of competition, Spokane Mayor David Condon has challenged Chapel Hill, North Carolina Mayor Pam Hemminger. The city with the losing team will have to change their social media profile pictures to the other school's mascot. In addition, that mayor will have wear the winning team's t-shirt and post a photo to social media.
Best of luck, to the Zags as they take on UNC today! Please do not make Mayor Condon wear Carolina Blue.
GO ZAGS!
Tags
More From Jessica Fisher...
---
---
Latest Tweets
@spokanecity - Today at 6:01 p.m. - Sat. & Sun. the Chase Gallery in City Hall will be open from 10am to 4pm. @SpokaneHoopfest players & fans are encou… https://t.co/A5w5X95YQN
@spokanefire - Today at 4:19 p.m. - Incident: 2017036776 - Brush Fire - Single Response Location: N Monroe St and W College Ave
@sporiverfrontpk - Today at 2:57 p.m. - Warm up your game before #Hoopfest2017 at practice courts located in the Pavilion! Open until 7PM https://t.co/d6tlYQjsvu
@spokaneparks - Today at 9:42 a.m. - Come down to Comstock Aquatic Center between 1PM and 4PM for free open swim sponsored by @SpokaneParksFdn!… https://t.co/yPyIqH4Hg2
@spokanepd - Yesterday at 2:29 p.m. - Should we feel bad, getting this from a suspect? "Please stop texting me I told you we're done this relationships over I'm not going to call
@spokane_council - June 20 at 9:50 a.m. - On Monday, (June 26th) the City Council will receive a briefing on the @SpokanePD Staffing Study! Join us! 10:30am in the Briefing Center.
@spd_ombudsman - May 17 at 1:09 p.m. - OPO, SPD + OPOC staff enjoyed breakfast together at Rise for Justice. Thanks to Nicholas Brown, Kris Crocker + Cent… https://t.co/uTTvmIsbOG
@spourbanforest - Nov. 1 at 1:39 p.m. - New podcast, Remarkable Objects, launched by @rethinktrees, Listen in to people and ideas advancing out thinking about nature in cities.