Donors Help Fund 14 Mini-Grants!
Tessa Delbridge, Spokane Gives Coordinator
---
Monday, April 24, 2017 at 3:51 p.m.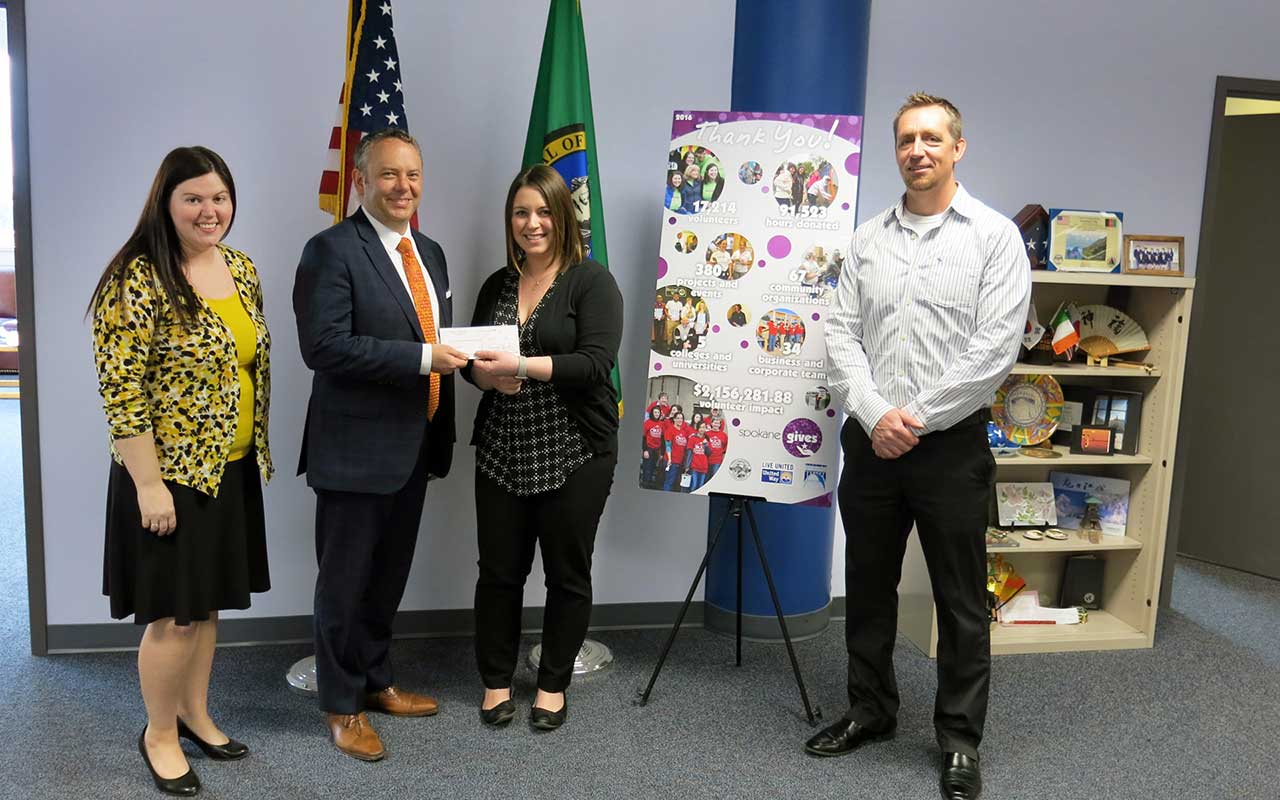 Fairmount Memorial Association presented Mayor Condon with a check to help local non-profits who applied for mini-grants to complete needed service projects.
In February, Mayor Condon was awarded the Friends of National Service Award for Local Leadership. The award was given for leadership and innovation in leveraging national service to meet local needs. He accepted this award on behalf of the 34,000 volunteers who have participated in Spokane Gives. Now in its fourth year, this amazing dedication to local volunteerism shows just how compassionate the City of Spokane can be.
Each year non-profits can apply for mini-grants to help off-set the cost for completing a necessary project for their organization. This year, the City of Spokane set a fundraising goal of $10,000 to fund these mini-grants, and today we were able to surpass our goal.
We would like to thank the businesses who have supported the organizations who selflessly serve others. Our two largest donors this year were STCU and Fairmount Memorial Association. Their donations were enough to support 14 mini-grants! Additional donors were The U-Haul Company of Inland NW, Spokane Federal Credit Union, Wheatland Bank, Itron, and the Downtown Spokane Partnership. These amazing businesses understand that to help those in need is the highest call we can answer.
April is not over, and there is still time to get out and volunteer. Service projects can be found at VolunteerSpokane.org, and all it takes is a willingness to give your time, talents, and treasure.
Tags
More From Tessa Delbridge...
---
---