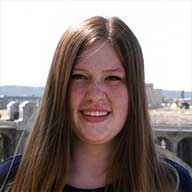 Bloomsday is this weekend!
Jessica Fisher, Public Information Assistant
---
Thursday, May 4, 2017 at 10:29 a.m.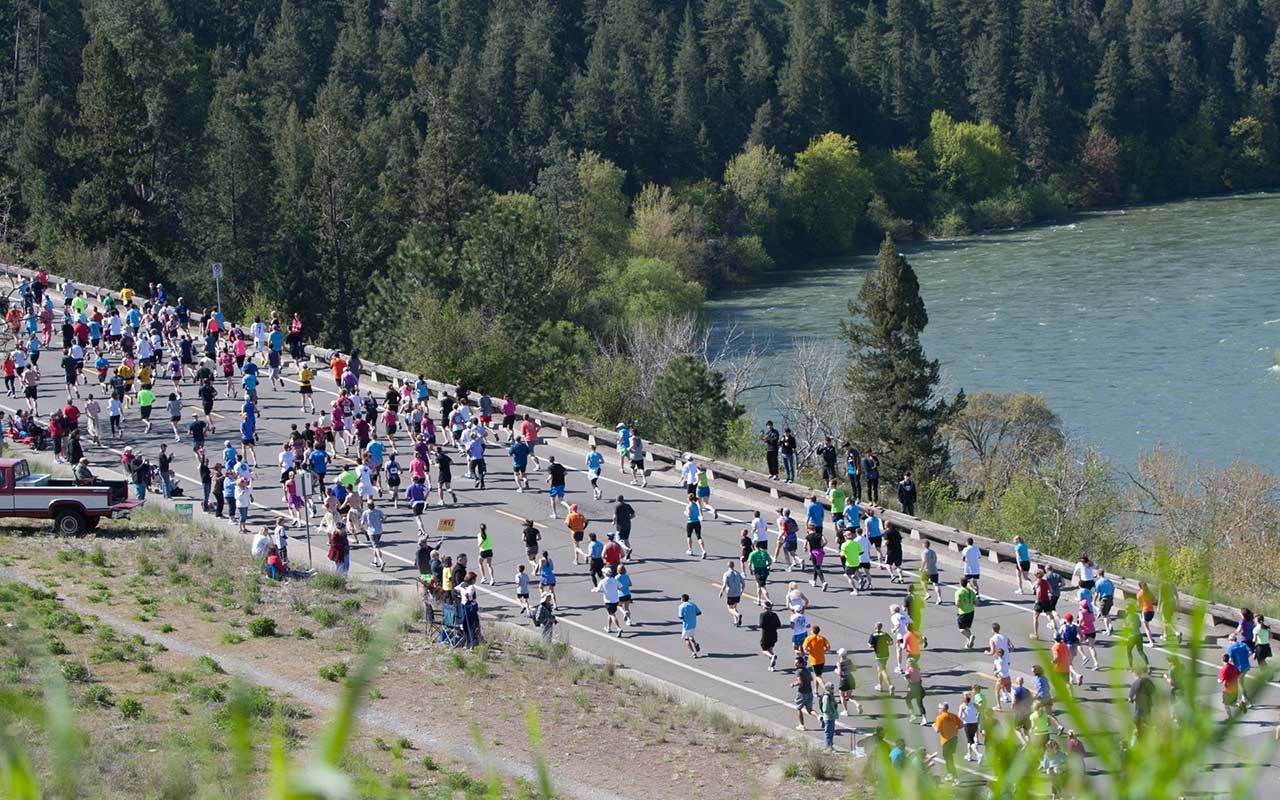 Over 50,000 runners will flock to downtown Spokane for Bloomsday this Sunday! Bloomsday weekend is a great family weekend that shows off Spokane and is a big boost of local businesses.
Good news, we were able to complete construction on the Pettet Drive CSO project just in time for Bloomsday! Sorry Bloomies, you still have to run Doomsday Hill. The 2017 Bloomsday course is the same as last year.
In preparation for Sunday's big race streets near the Bloomsday start and finish line in downtown Spokane roads will close at 5 a.m. and reopen at 2 p.m. Other streets on the Bloomsday course will close at 7:30 a.m. and open once the final walkers pass. This will be as early as 11 a.m. for Riverside west of Monroe and as late as 2 p.m. for Broadway west of Monroe. For more information on road closures visit the Bloomsday website.
People who are looking to travel through downtown on Sunday morning will be able to use Ash, Maple, Division/Browne and Hamilton Street. These streets will remain open all day long.
For those coming downtown on Sunday we encourage you to carpool or take the bus. Parking will be available at the Spokane Arena and dozens of lots downtown. If you decide to drive please remember to remove it or lose it. Most vehicle prowlings are the direct result of items left in plain view. As usual, STA will operate four Bloomsday express shuttles from satellite locations at the NorthTown Mall, Spokane Valley Mall, Ferris High School, and at Red Barn in Cheney. A STA Bloomsday Pass is available for purchase for all Bloomsday runners when registering for the race or at check-in (Friday, May 5th, 11:30 a.m. - 8:00 p.m., or Saturday, May 6th, 9:00 a.m. - 6:30 p.m.). You can also pay for a STA shuttle the morning of the race, but the cost is $1.50 each way and exact change is required.
This year, after finishing the race, runners will be routed down Main Avenue for t-shirt distribution, water stations, and displaced children pickup near Wall Street. Historically, runners have gone down Spokane Falls Boulevard and into Riverfront Park for t-shirt pick up and other services. This change is necessary to accommodate Spokane Falls Boulevard CSO construction and Riverfront Park redevelopment construction. Access to Riverfront Park for runners and participants after the race and t-shirt pickup will be from Main Avenue north on Post, Howard, and Stevens Street.
To all the Bloomsday runners, good luck on Sunday!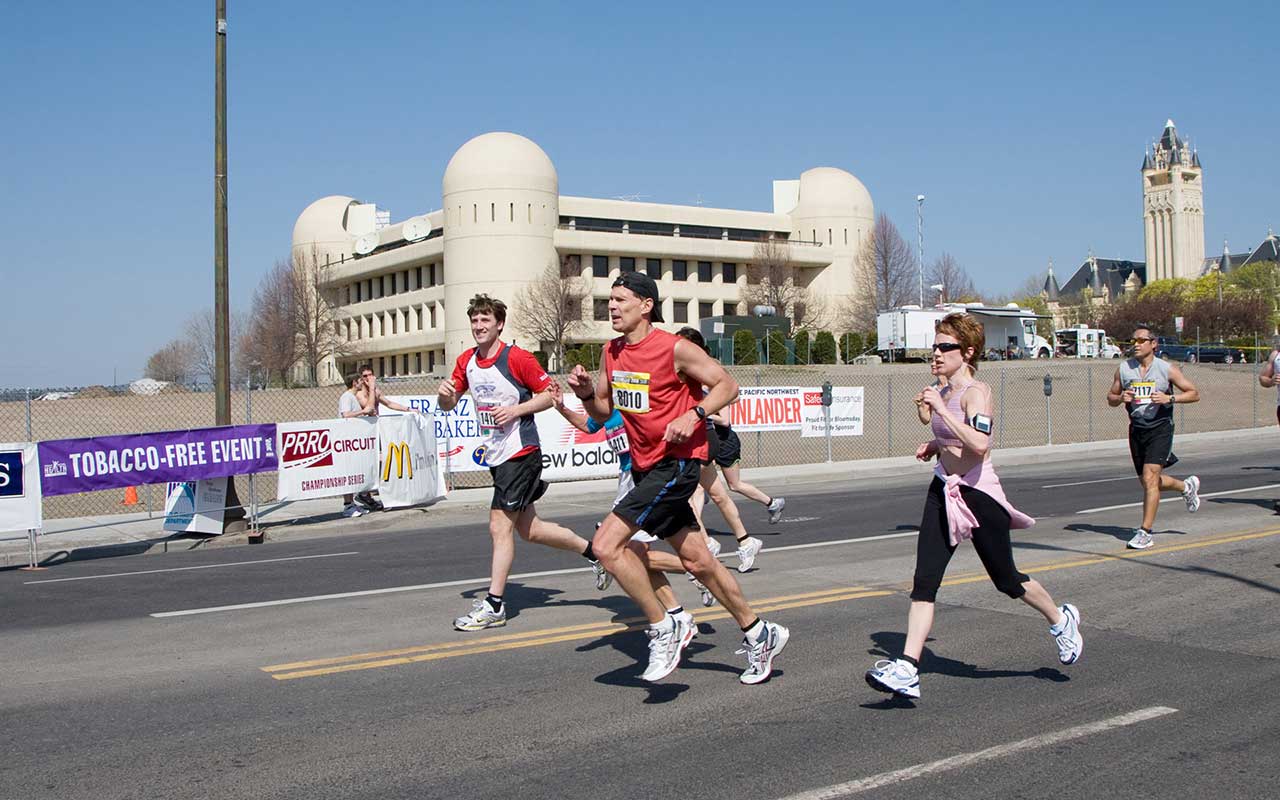 Tags
More From Jessica Fisher...
---
---
Latest Tweets
@spokanefire - Yesterday at 11:36 p.m. - Incident: 2017036636 - Structure Fire - Single Engine Location: W Siena Peak Dr and S Parkridge Blvd
@spokanecity - Yesterday at 8:01 p.m. - We're updating our pay-by-phone system 4 utility bills! The system will soon accept a wider variety of credit cards… https://t.co/85jK0BQ97z
@spokaneparks - Yesterday at 4:41 p.m. - Did you know we have open swim times just for parents with children ages 0-7? Check out our Parent Tot program:… https://t.co/vJLZyqe11J
@spokanepd - Yesterday at 2:29 p.m. - Should we feel bad, getting this from a suspect? "Please stop texting me I told you we're done this relationships over I'm not going to call
@sporiverfrontpk - Yesterday at 10:49 a.m. - #Hoopfest2017 Team Check-In starts at 2PM in the Pavilion! Find your way around redevelopment zones with this map:… https://t.co/NopSYHwo1F
@spokane_council - June 20 at 9:50 a.m. - On Monday, (June 26th) the City Council will receive a briefing on the @SpokanePD Staffing Study! Join us! 10:30am in the Briefing Center.
@spd_ombudsman - May 17 at 1:09 p.m. - OPO, SPD + OPOC staff enjoyed breakfast together at Rise for Justice. Thanks to Nicholas Brown, Kris Crocker + Cent… https://t.co/uTTvmIsbOG
@spourbanforest - Nov. 1 at 1:39 p.m. - New podcast, Remarkable Objects, launched by @rethinktrees, Listen in to people and ideas advancing out thinking about nature in cities.