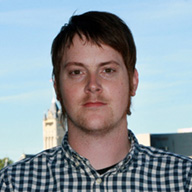 Work Progresses on Howard Street Bridge South Project
Josh Morrisey, City of Spokane Parks & Recreation, Outreach Coordinator
---
Friday, June 9, 2017 at 4:52 p.m.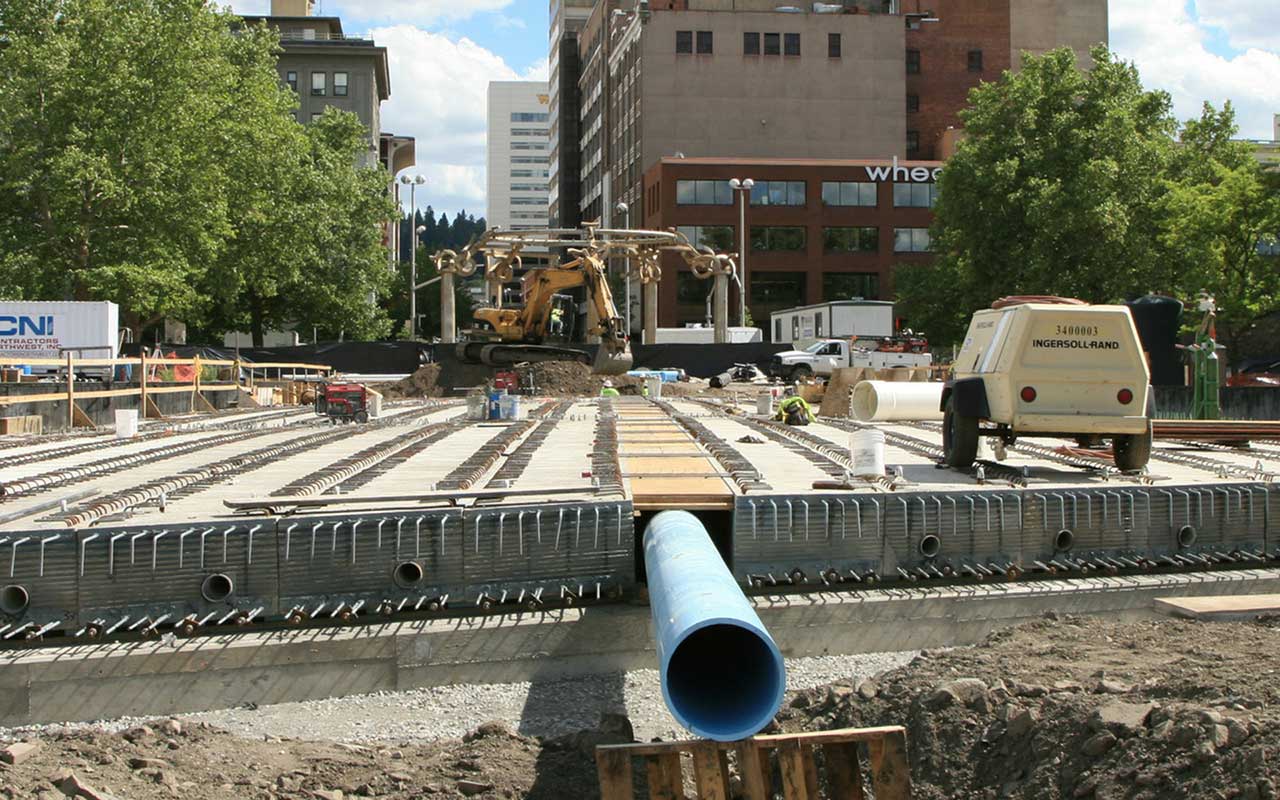 Work on the first phase of the Promenade – the Howard Street South Channel Bridge - is progressing well. Contractor T. LaRiviere worked through a cold winter on the drilled shafts for the piers, including underwater work in heated dive suits.
All upright supports have been completed and spans of beams (girders) have been set, reaching all the way across the channel. Work has begun on bridge edges where railings will sit in preparation to pour the deck this summer. The project is on track to be completed this fall.
The Howard Street Bridge South project is part of the Riverfront Park Redevelopment approved by citizens in 2014. The 184-foot bridge will have unique "get down" and "get even" features that allow users to go out over the water on one side and step down close to the water on the other. This design was in response to community feedback about a desire to be able to connect more with the river. The original Howard Street South Channel Bridge had lived out its useful service life and was recommended for replacement.
Stay up to date on the latest redevelopment information and sign up for the newsletter by visiting our Redevelopment page.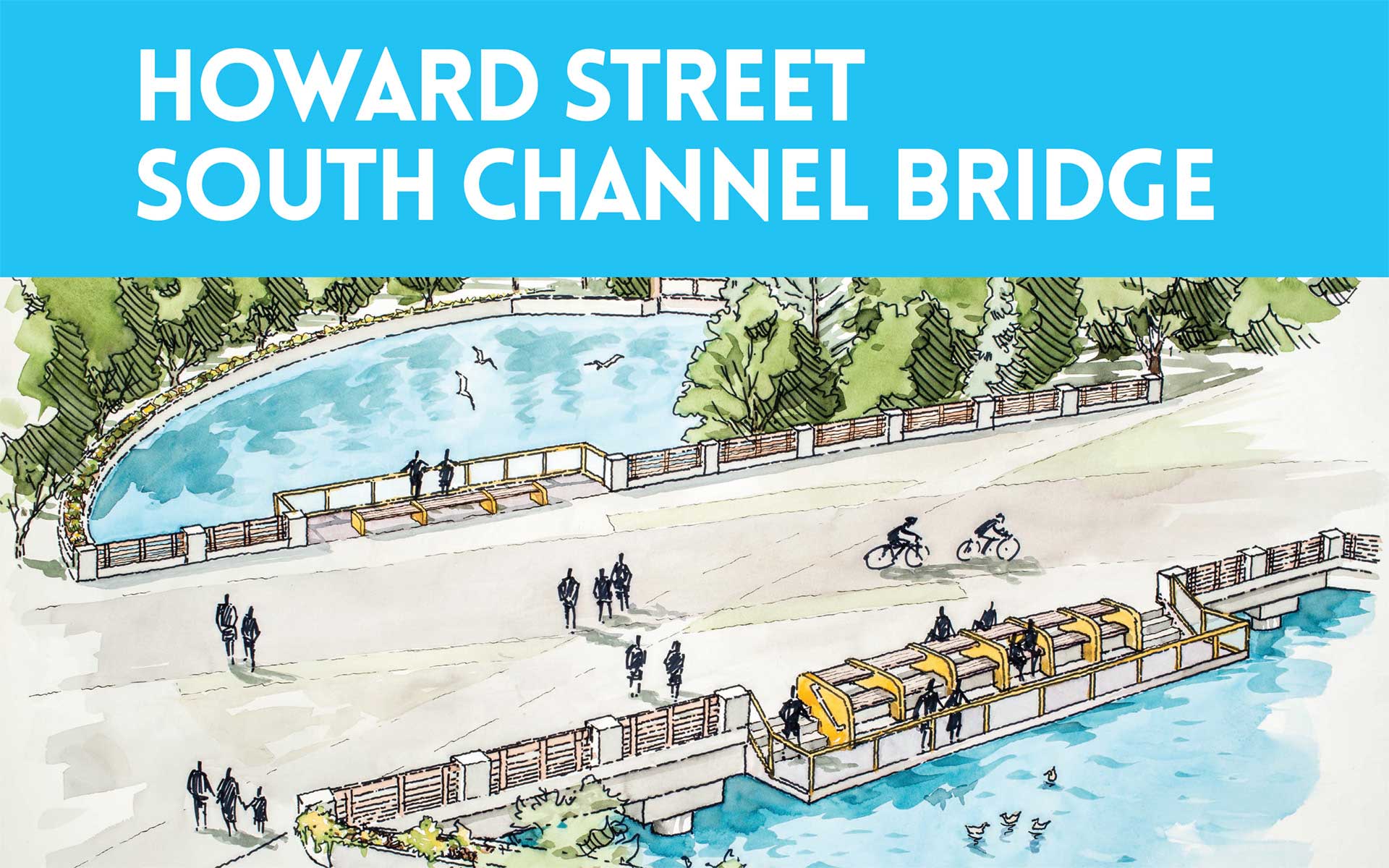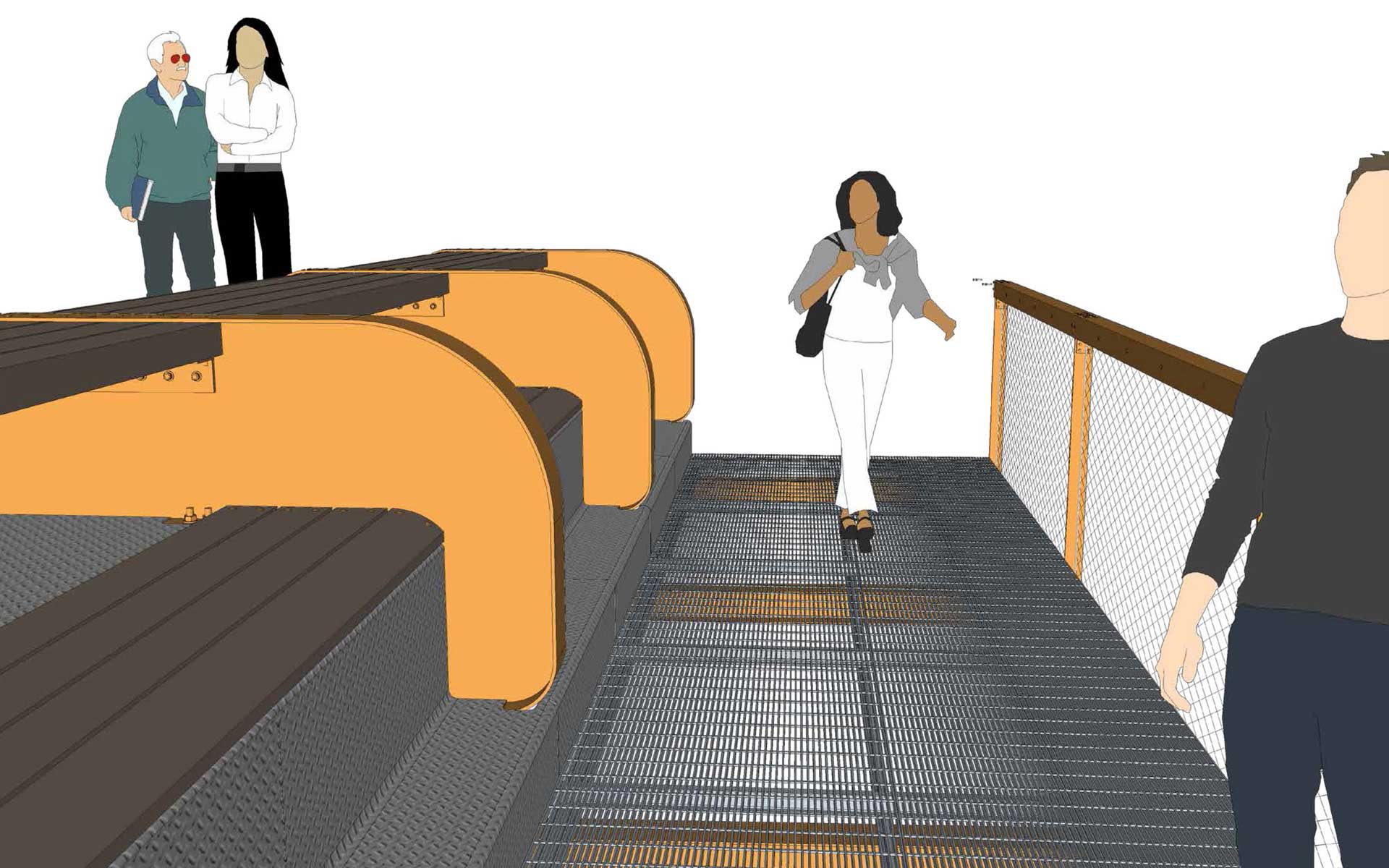 Tags
More From Josh Morrisey...
---
---
Latest Tweets
@spokanefire - Today at 10:03 p.m. - Incident: 2017036857 - Structure Fire - Single Engine Location: W Siena Peak Dr and S Parkridge Blvd
@spokanecity - Today at 6:01 p.m. - Sat. & Sun. the Chase Gallery in City Hall will be open from 10am to 4pm. @SpokaneHoopfest players & fans are encou… https://t.co/A5w5X95YQN
@sporiverfrontpk - Today at 2:57 p.m. - Warm up your game before #Hoopfest2017 at practice courts located in the Pavilion! Open until 7PM https://t.co/d6tlYQjsvu
@spokaneparks - Today at 9:42 a.m. - Come down to Comstock Aquatic Center between 1PM and 4PM for free open swim sponsored by @SpokaneParksFdn!… https://t.co/yPyIqH4Hg2
@spokanepd - Yesterday at 2:29 p.m. - Should we feel bad, getting this from a suspect? "Please stop texting me I told you we're done this relationships over I'm not going to call
@spokane_council - June 20 at 9:50 a.m. - On Monday, (June 26th) the City Council will receive a briefing on the @SpokanePD Staffing Study! Join us! 10:30am in the Briefing Center.
@spd_ombudsman - May 17 at 1:09 p.m. - OPO, SPD + OPOC staff enjoyed breakfast together at Rise for Justice. Thanks to Nicholas Brown, Kris Crocker + Cent… https://t.co/uTTvmIsbOG
@spourbanforest - Nov. 1 at 1:39 p.m. - New podcast, Remarkable Objects, launched by @rethinktrees, Listen in to people and ideas advancing out thinking about nature in cities.