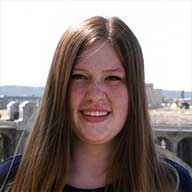 Construction on CSO 24 Has Begun
Jessica Fisher, Public Information Assistant
---
Wednesday, February 15, 2017 at 4:20 p.m.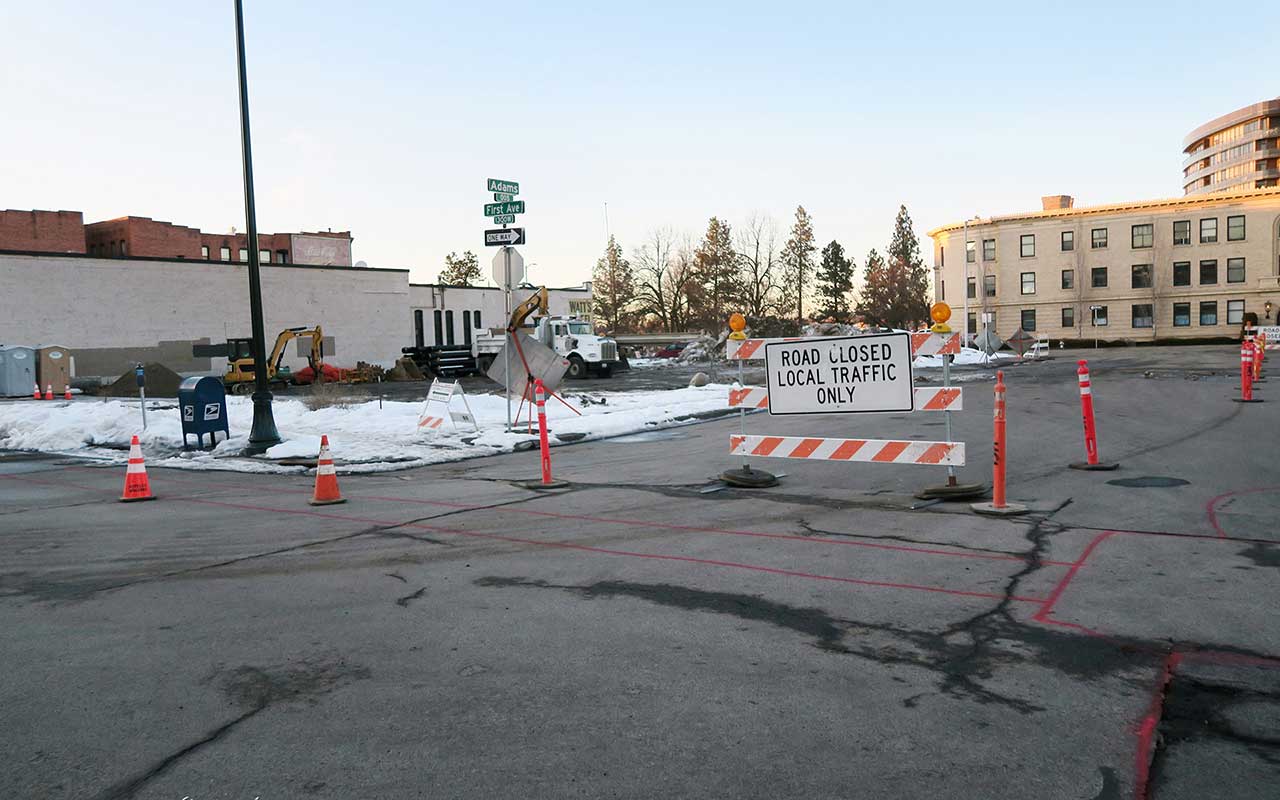 Monday, the City of Spokane began construction on the Adams Street Combined Sewer Overflow (CSO) tank. This marks the start of the city's largest construction season yet.
The new tank, CSO 24 will be located on the land to the west of Adams Street between Sprague and 1st Avenue. The tank is scheduled for completion in fall 2018 and will hold over 2 million gallons of combined sewage.
Phase 1 of this project includes the relocation of utilities before tank work begins in the spring. Currently, Sprague Avenue is closed between Cedar and Jefferson Street; there is no vehicle access or on street parking.
Phase 2 is the construction of the CSO tank which will take 18 months to complete. The last phase of this project will be the landscaping work above the tank.
The city is working to create a Cleaner River Faster and CSO tanks are crucial to this plan. In most older Spokane neighborhoods there are combined stormwater and wastewater sewers. During heavy rainstorms or rapid snowmelt the extra flow can exceed the capacity of the pipes and the excess will overflow into the Spokane River. In order, to reduce the amount of runoff into the Spokane River we have built multiple CSO tanks and continue to build more! CSO 24 will collect combined sewage from most of the south hill and the west part of downtown Spokane.
The City of Spokane is excited about protecting our best asset, the Spokane River. It's all about the river!
Tags
More From Jessica Fisher...
---
---
Latest Tweets
@spokaneparks - Today at 12:06 p.m. - Bloomsday is fast approaching! Need to up your running game in a hurry? Here are 9 ways to become a better runner:… https://t.co/SV96g0kXhG
@spokanecity - Today at 11:12 a.m. - Remember the ballots for Proposition 1 are due on Tuesday, April 25th. https://t.co/R2sehDwzk5 https://t.co/iLPI1r9OYy
@spokanefire - Today at 6:40 a.m. - Incident: 2017023381 - Structure Fire - Commercial Location: W Cliff Ave and S Grand Blvd
@sporiverfrontpk - Yesterday at 1:23 p.m. - Great turnout at the March for Science! https://t.co/ctbEgS40Dc
@spokanepd - April 20 at 1:57 p.m. - Sending our thoughts and prayers to our brothers and sisters on the west side as well as the community they serve. https://t.co/qq7VsnUNnZ
@spokane_council - April 20 at 10:44 a.m. - Study Session today: Strategic Planning, 2018 Budget Priorities, & potential charter change regarding the City Attorney. 3:30 Briefing Cntr.
@spd_ombudsman - April 12 at 10:57 a.m. - Congratulations to Luvimae Omana for receiving the 2016 City of Spokane Community Award for her work with the Offic… https://t.co/BCBAE4DkI3
@spourbanforest - Nov. 1 at 1:39 p.m. - New podcast, Remarkable Objects, launched by @rethinktrees, Listen in to people and ideas advancing out thinking about nature in cities.