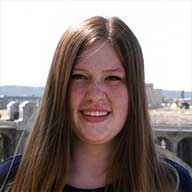 Mayor Condon Announces the Start of Construction Season
Jessica Fisher, Public Information Assistant
---
Tuesday, March 28, 2017 at 2:08 p.m.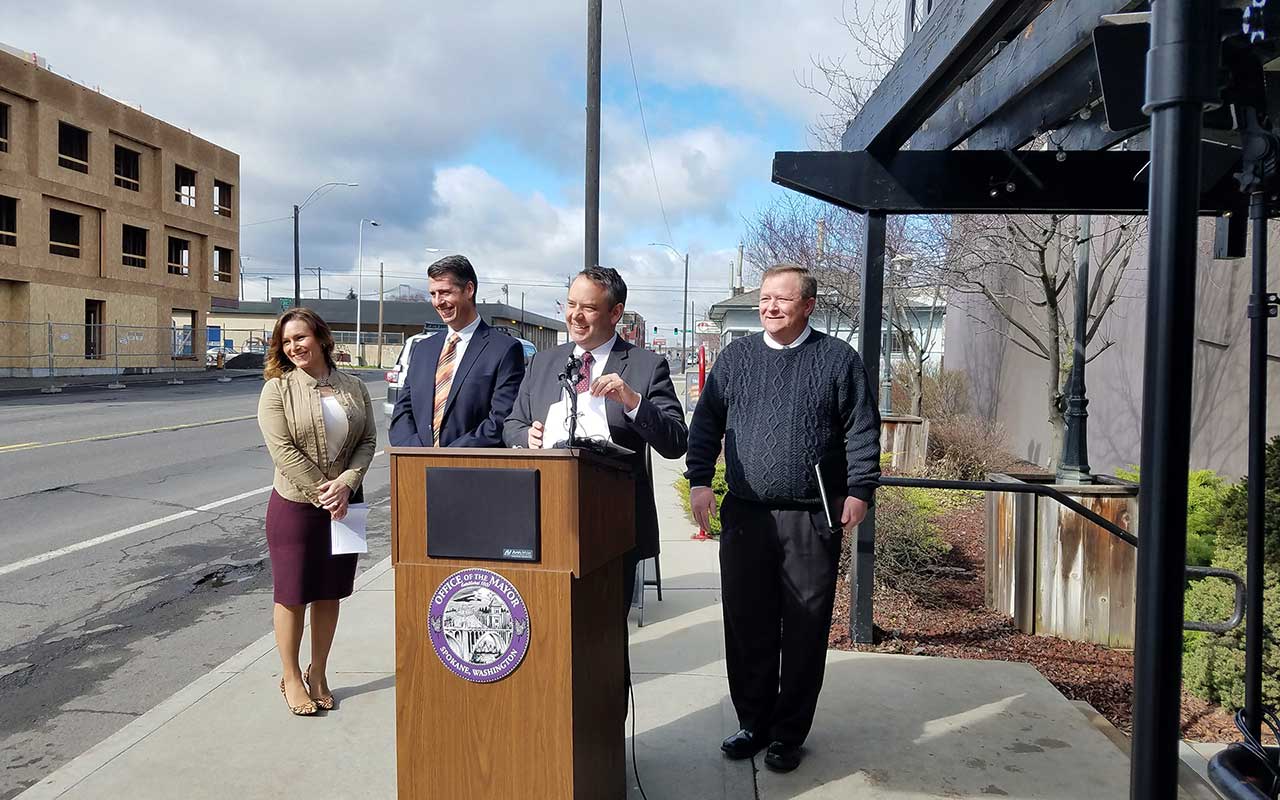 Yesterday Mayor Condon announced the start of construction season at the Tin Roof in the East Sprague business corridor. This will be another record construction season with about $100 million in new construction.
One of these projects includes the Sprague Avenue project. Revitalization of East Sprague from Helena to Stone will start Monday, April 3. We are enhancing the streetscape, adding pedestrian lighting and landscaping, rehabbing the pavement, and adding bumpouts at the intersections along the project. Last year's downtown construction has taught us a lot! We have taken these lessons and applied new scheduling ideas to this project. The contractor, L&L Cargile will close four blocks of Sprague at a time. Work in each section will be completed before moving onto the next section. These full closures will allow the contractor to more quickly and efficiently through the work.
The 2017 construction season is truly all about the river. Our construction projects will help manage overflows and prevent pollution from reaching the Spokane River. The City is dedicated to improving our water quality. We will be working on multiple combined sewer overflow (CSO) tanks; these underground tanks will give our citizen's new vistas of our river, new community gathering spaces, new trail connections, and new experiences and ownership of our river.
Monday might have been the official start of construction season but crews have already begun multiple projects. These projects include; the Adams Street CSO, the Bridge Avenue CSO, the Martin Luther King Jr. expansion, the Pettet Drive CSO, the Spokane Falls Boulevard CSO, and the University District Gateway Bridge.
Construction season can be particularly hard for businesses and property owners located alongside our projects. We encourage everyone to continue to support these businesses throughout the construction season. They need your business. The City of Spokane strives to be more flexible and adaptable. We are working to make parking changes to help businesses and their customers. We are piloting new construction scheduling and remain open to new ideas as we go along.
Lean more about the 2017 construction season by taking a look at the links below.
Tags
More From Jessica Fisher...
---
---
Latest Tweets
@spokanefire - Today at 11:36 p.m. - Incident: 2017036636 - Structure Fire - Single Engine Location: W Siena Peak Dr and S Parkridge Blvd
@spokanecity - Today at 8:01 p.m. - We're updating our pay-by-phone system 4 utility bills! The system will soon accept a wider variety of credit cards… https://t.co/85jK0BQ97z
@spokaneparks - Today at 4:41 p.m. - Did you know we have open swim times just for parents with children ages 0-7? Check out our Parent Tot program:… https://t.co/vJLZyqe11J
@spokanepd - Today at 2:29 p.m. - Should we feel bad, getting this from a suspect? "Please stop texting me I told you we're done this relationships over I'm not going to call
@sporiverfrontpk - Today at 10:49 a.m. - #Hoopfest2017 Team Check-In starts at 2PM in the Pavilion! Find your way around redevelopment zones with this map:… https://t.co/NopSYHwo1F
@spokane_council - June 20 at 9:50 a.m. - On Monday, (June 26th) the City Council will receive a briefing on the @SpokanePD Staffing Study! Join us! 10:30am in the Briefing Center.
@spd_ombudsman - May 17 at 1:09 p.m. - OPO, SPD + OPOC staff enjoyed breakfast together at Rise for Justice. Thanks to Nicholas Brown, Kris Crocker + Cent… https://t.co/uTTvmIsbOG
@spourbanforest - Nov. 1 at 1:39 p.m. - New podcast, Remarkable Objects, launched by @rethinktrees, Listen in to people and ideas advancing out thinking about nature in cities.