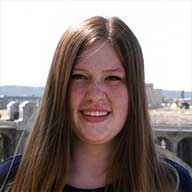 Spokane Gives: Why Do Businesses Participate?
Jessica Fisher, Public Information Assistant
---
Monday, April 10, 2017 at 2:58 p.m.
Over the past four years, more than 34,000 volunteers have donated over 170,000 hours to Spokane Gives projects. Many of these volunteers are from local businesses and corporations. Employees have donated their time to Spokane Gives projects in an effort to positively impact their city.
These businesses and their employees know the importance of taking care of their community. In addition, they understand these projects make a financial impact on our community. In fact, the past four Spokane Gives initiatives have seen over a $4 million volunteer impact for the City of Spokane.
We are once again partnering with Spokane County United Way to help match volunteers with Spokane Gives projects. This partnership helps match organizations and volunteers with projects that fit their passions. Find a volunteer project that interests you.
Spokane is the most compassionate community in American and we look forward to everything the Spokane Gives initiative will accomplish this year.
Tags
More From Jessica Fisher...
---
---