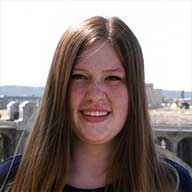 Spokane Gives: Why Do Businesses Participate?
Jessica Fisher, Public Information Assistant
---
Monday, April 10, 2017 at 2:58 p.m.
Over the past four years, more than 34,000 volunteers have donated over 170,000 hours to Spokane Gives projects. Many of these volunteers are from local businesses and corporations. Employees have donated their time to Spokane Gives projects in an effort to positively impact their city.
These businesses and their employees know the importance of taking care of their community. In addition, they understand these projects make a financial impact on our community. In fact, the past four Spokane Gives initiatives have seen over a $4 million volunteer impact for the City of Spokane.
We are once again partnering with Spokane County United Way to help match volunteers with Spokane Gives projects. This partnership helps match organizations and volunteers with projects that fit their passions. Find a volunteer project that interests you.
Spokane is the most compassionate community in American and we look forward to everything the Spokane Gives initiative will accomplish this year.
Tags
More From Jessica Fisher...
---
---
Latest Tweets
@spokanecity - Today at 6:01 p.m. - Sat. & Sun. the Chase Gallery in City Hall will be open from 10am to 4pm. @SpokaneHoopfest players & fans are encou… https://t.co/A5w5X95YQN
@spokanefire - Today at 4:19 p.m. - Incident: 2017036776 - Brush Fire - Single Response Location: N Monroe St and W College Ave
@sporiverfrontpk - Today at 2:57 p.m. - Warm up your game before #Hoopfest2017 at practice courts located in the Pavilion! Open until 7PM https://t.co/d6tlYQjsvu
@spokaneparks - Today at 9:42 a.m. - Come down to Comstock Aquatic Center between 1PM and 4PM for free open swim sponsored by @SpokaneParksFdn!… https://t.co/yPyIqH4Hg2
@spokanepd - Yesterday at 2:29 p.m. - Should we feel bad, getting this from a suspect? "Please stop texting me I told you we're done this relationships over I'm not going to call
@spokane_council - June 20 at 9:50 a.m. - On Monday, (June 26th) the City Council will receive a briefing on the @SpokanePD Staffing Study! Join us! 10:30am in the Briefing Center.
@spd_ombudsman - May 17 at 1:09 p.m. - OPO, SPD + OPOC staff enjoyed breakfast together at Rise for Justice. Thanks to Nicholas Brown, Kris Crocker + Cent… https://t.co/uTTvmIsbOG
@spourbanforest - Nov. 1 at 1:39 p.m. - New podcast, Remarkable Objects, launched by @rethinktrees, Listen in to people and ideas advancing out thinking about nature in cities.