Flag Football Leagues
5on5 Summer League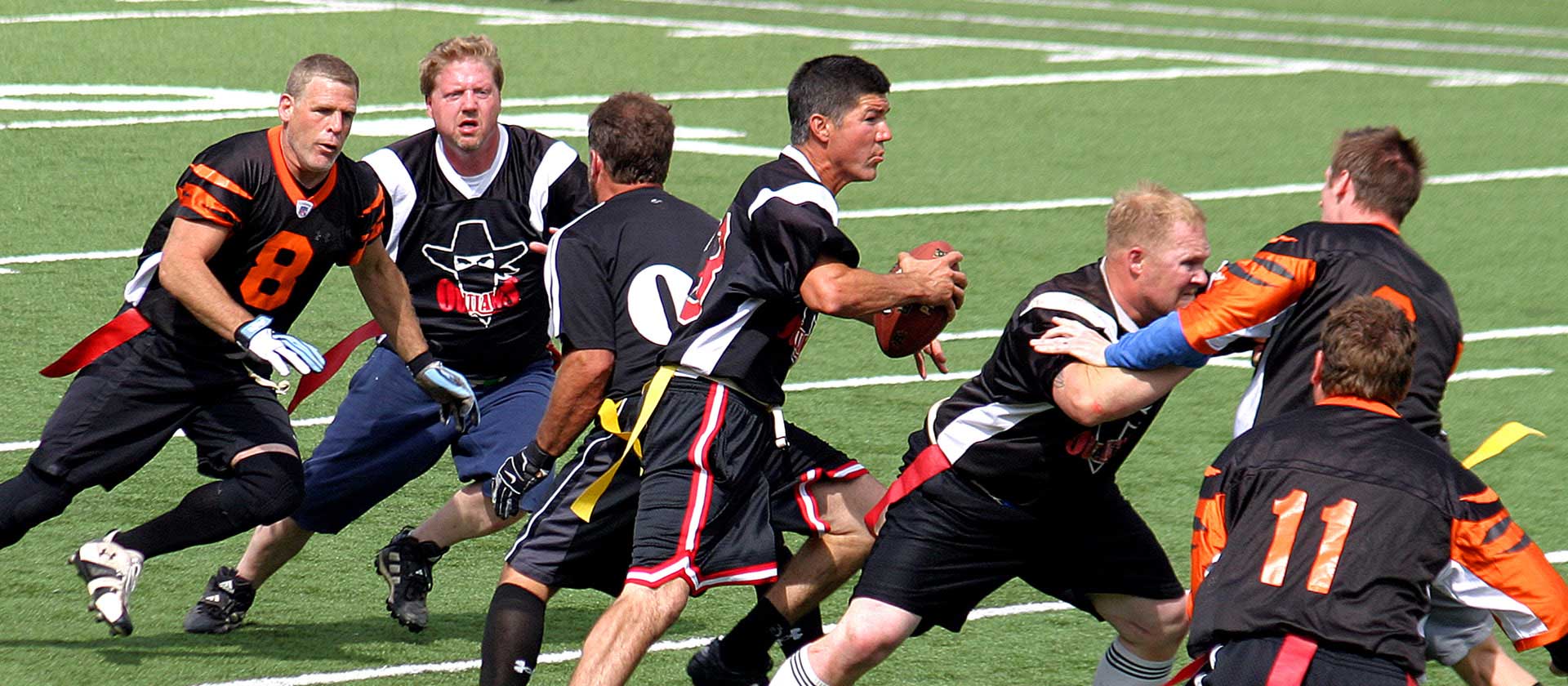 6 weeks | Ages 16 + This is the Summer version of the best Flag Football League of the Northwest! 8-Game Guarantee, with end of season tournament. League will be highly competitive and fast paced in Upper and Lower Divisions. All games will be played at Dwight Merkel Sports Complex. Register as a team. Free Agents looking for a team, please fill out a form. Regular fee $150. Registrations close 7/3.
| Activity # | Division | Dates/Times |
| --- | --- | --- |
| 37348 | Upper Division | Sun 7/9 - 8/13, 9 AM-12 PM |
| 37349 | Lower Division | Sun 7/9 - 8/13, 9 AM-12 PM |
| 37991 | Upper Division | Wed 7/12 - 8/16, 6 PM-11 PM |
| 37992 | Lower Division | Wed 7/12 - 8/16, 6 PM-11 PM |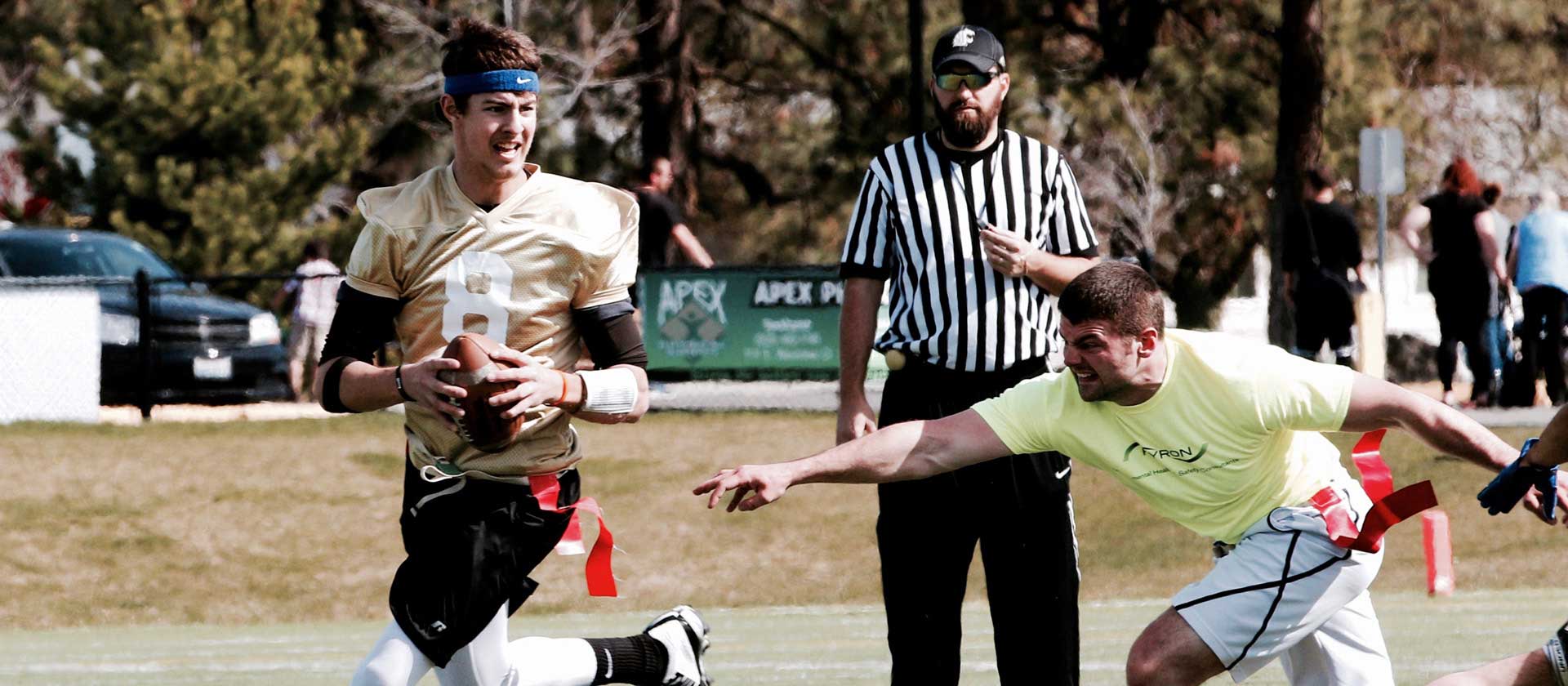 Format
9 weeks | Ages 16 + The league is divided into 5 divisions from most elite competition (A Division) to recreational competition (D Division) - and the NEW DIVISION 5on5. All games played at the Dwight Merkel Sports Complex (5701 N Assembly), on Friday nights and all-day Sundays. Free Agents looking for a team, please fill out a form at teamsideline.com/spokane.
Registration Checklist:
Download registration packet at the sports website or at teamsideline.com/spokane
Fill out and submit classification form with registration fee
Fee may be paid online, by mail, over the phone, or walk in to City Hall
Enroll team at teamsideline.com/spokane
Submit team roster/waiver of liability signed by all players
Sign and submit Player Code of Conduct (Signed by team manager only)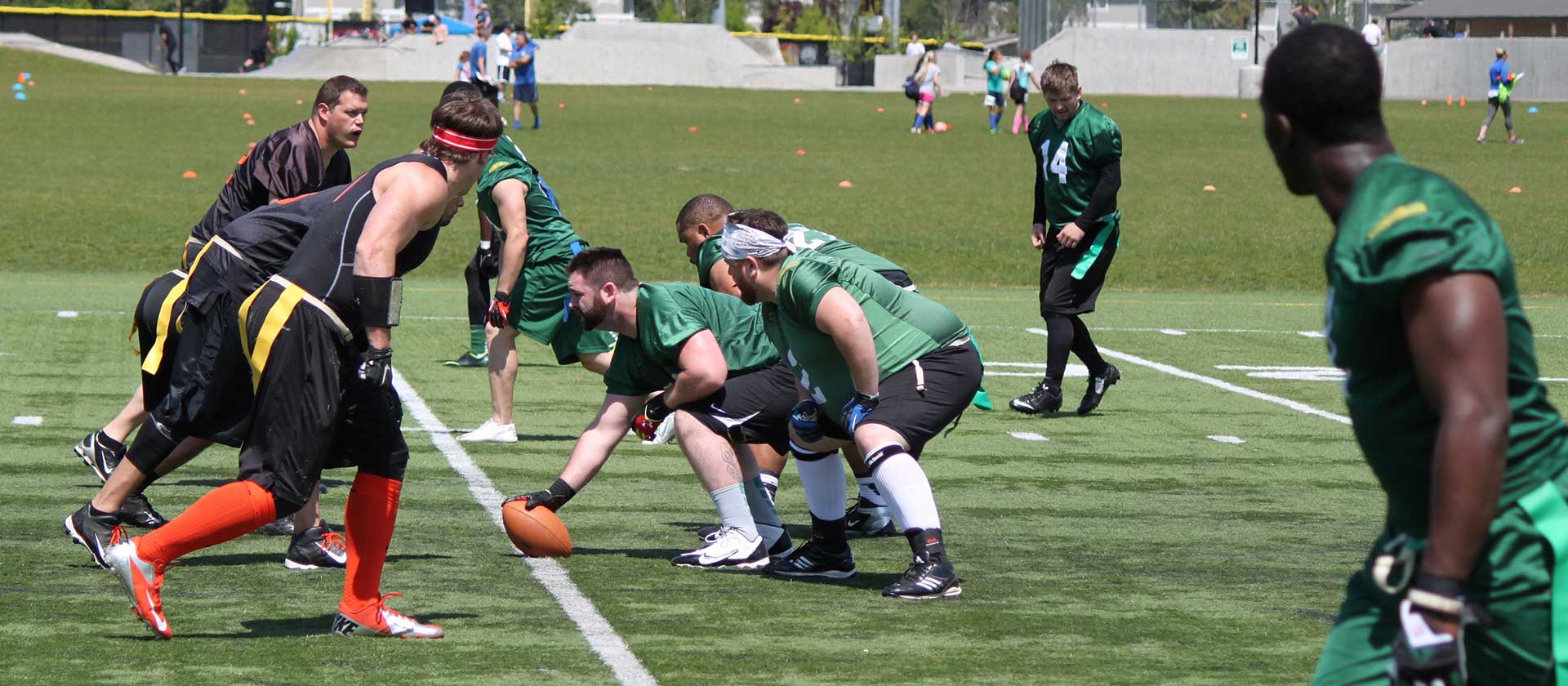 Rosters 16 limit registered players. $15 additional player.
Team managers must enter the team rosters online before playing 1st game.
Rosters must be updated as needed throughout the season up to 3/3 when the rosters are closed for the remainder of the season.
All information and documents needed, including league rules, waiver, PCC, are available for viewing or downloading at parks website at spokaneparks.org/sports or at the league management website at teamsideline.com/spokane "Downloads" tab.
Looking for Free Agent Players? Place an ad on our Facebook Page or ask us for a free agent list: aeva@spokanecity.org
Teams are not guaranteed in the division they register for.
Every season the Champion and Runner-up teams (regular season and tournament) will omove up to the next higher division if they have 4 or more returning players from the previous season's roster.
Registration fees are not refundable once the league schedule is posted online.
Playoff champions will receive a Trophy.
Players may play for up to two teams with a $45 additional fee! As long as he plays in a league immediately below the highest league he is playing for. E.g. A league players cannot play for a C or D league team and so on.
Call Adriano Eva 509.625.6625 or email aeva@spokanecity.org
Tournaments
Mayhem - 4/28/17-4/30/17
Turkey Bowl – 11/10/17 – 11/13/17
Please visit our Tournaments page for more information.